Classic CAUSA 055 Harley

So, firstly, a little housekeeping. I had CAUSA's most inquired about & requested guy lined up for 4 PM, Saturday, after he was due to arrive back into town in the morning. Shortly before we were to begin, I texted him to re-confirm, and unfortunately, he got a late start on his drive back & was way behind. Hopefully, we'll be able to shoot this coming week. I know a bunch of you have been jonesing for his return.
Secondly, I have two noobs lined up in March — both of whom will be here during Spring Training. That brings me to the point that if you're going to be in the Phoenix metro area for business and / or pleasure & have a desire to slide onto the table for the CAUSA sexperience, you know where to find me (or just go to model4causa.com, read the details, & submit your model app).
Finally, I decided to run Harley's Classic given the recent overwhelming success of Magnum. And this thing happened back in May 2004:
This shoot was a bit out of the ordinary for me. Typically, I have limited interaction with a potential model via email. We meet to further discuss and execute the required documents, and then I call them back within a couple of days to do a shoot. On the rare occasion, a light friendship develops, and I'll see the model socially for cocktails and hanging out.
Harley is the first model who I have known socially before discussing participating in adult, amateur videos. And to top that off, I'm very good friends with his female lover who recruited him to do the video for me! As I told her, I do not know many men or women who would be willing to "share" their lover in this regard. But it's because of the trust and respect that she and I share for each other, that motivated her proposition him to shoot a video for the site.
Of course, she's looking forward to seeing the video on DVD, so she can glean from it some of Harley's sexual hot spots, as it were, and incorporate those into their sexual relationship. Kudos to both her and Harley for being so open-minded and comfortable with each other!
Harley is one helluva sexy guy. He's got a smile that brightens the room and a laugh that envelopes you. He's definitely got a mischievous side to him, and that's what makes it all the more fun to hang out with him.
I've only met one other man in my life whose nipples were sensitive enough to make him ejaculate strictly through nipple play. Harley is the second. So, of course, it is my favorite activity when we're all hanging out at a club, to reach over and tweak Harley's nipples when he least expects it. How could I not? It's like waving a side of beef in front of a rabid dog. lol…
This video is right up there with Damon, Flint's, and DJ's as far as being highly erotic! Armed with that foreknowledge…
Enjoy!
CB ~ Casey Black ~ Messing. With. TexAZ. ©
Originally published: Saturday, February 25, 2023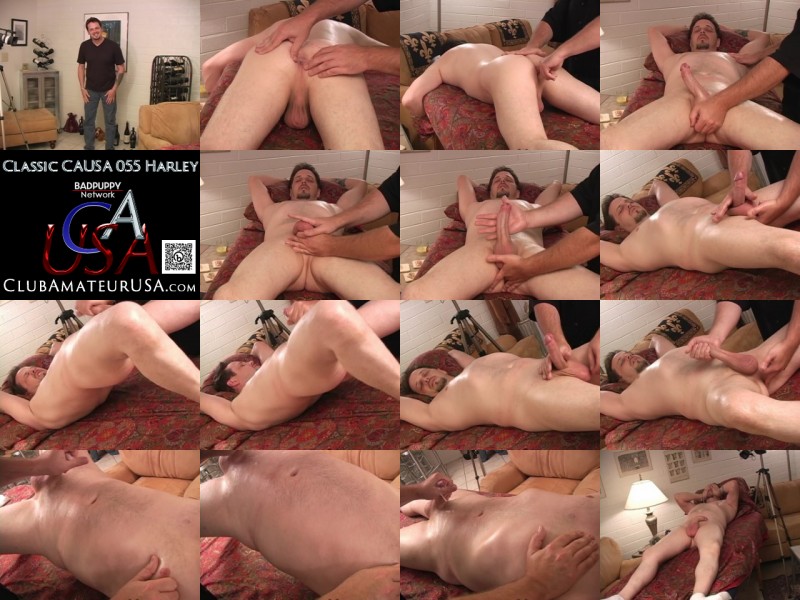 #clubamateurusa #causa #model4causa #caseyblack #rubntug #gaymassage #eroticmassage #sexploreyourcuriosity #gayamateurusa