CAUSA Classic CUMpilation Santas

The annual "Santa Cums Early" series began in December 2004 with Matt and was followed in the subsequent three years by Grant, Gunner, & Ken Mack, respectively.
For all CAUSA fans around the globe celebrating, have a safe & enjoyable Christmas holiday!
Santa Cums Early Matt
47 | 6'2″ | 215# | 6″ | Salt and Pepper Hair | Green Eyes | Straight and Curious | Originally aired December 2004 | There is always a method to my madness, and I'm dusting off, so to speak, CAUSA's first "Santa Cums Early" with Matt in anticipation of next week's new guy, Mattias (clever, eh?). And just wait till you see him…
So, this week, we wrapped up Josh's two-part "Santa" appearance & are refreshimg Santa Matt. From that storyboard 11 (GULP!) years ago:
As they say, a picture is worth a thousand words, so I am going to let the picture speak for this week's video update.
We've not seen Matt since October of last year, and he is my most requested / commented about model.
When I envisioned the holiday video update, I thought about Matt as my little surprise gift to all of you.
So, I hope you enjoy Matt's return to ClubAmateurUSA.com.
Have a safe and happy holiday season.
Santa Cums Early Grant
Grant | 32 | 5'11" | 170# | 8.5″ | Brown Hair | Blue Eyes | Straight & Sexploring | Originally aired December 2005 | With his stellar blue eyes & enveloping smile, Grant burst onto the CAUSA massage table as one the first models leading into launch in the Fall of 2003. The last time we saw him was for the 10th anniversary six years ago.
Today, Grant is living back in his home midwest state & and is a single dad running his own successful business (his young son is absolutely adorable). We've not had much direct contact in recent years, but we do keep up with each other via Facebook. And today, at 46, Grant's just as gorgeous & sexy as ever.
Back in December 2005, I something similar to say:
HO HO HO! This year, the part of Santa is being played by Grant! We've not seen him since October 2004, and dayum if he isn't looking the best that he's ever looked on CAUSA! Enjoy!
Santa Cums Early Gunner
Gunner | 23 | 5'9″ | 190# | 6.0″ | Brown Hair | Green Eyes | Straight and Sexploring | From the December 2006 storyboard: While editing this video, I thought it should be renamed to "Santa Takes a Pounding" since I definitely gave it good to Gunner with the vibrator and the "Man Rammer." Other than Grant and Jack (of Jack and Diane), I've not really had another of my guys get into really aggressive penetration. I guess it's true what they say about Marines… 😛 | The other thing I thought while editing this video is, "WOOF!!!" | I don't know what it is, but Gunner just does it for me. I think I'd die trying to bear his children! As I've said before, very rarely do I get aroused by own videos (my brain is usually focused on creating a great product for all of you), but this time around while editing this video, I was in my own sexual zone. DAYUM! | And apparently, a boatload of you have "Gunner Fever," as well. I've gotten as much positive feedback and "more Gunner!" comments as I have for a few of the muscle guys and twinks. That pleases me to no end. Let's hear it for the "cHunks!" | So, I'm proud to present Gunner in one smoking hot video — my annual, "Santa Cums Early." | Enjoy!
Santa Cums Early Ken Mack
Ken Mack | 40 | 6'0″ | 180# | 8.0″ | Brown Hair | Blue Eyes | Straight-Guy-Seducer | From the December 2007 original video storyboard: When I first began thinking about the "Santa Cums Early – 2007" video shoot a couple of months back, I knew that I wanted it to be a toy video along the lines of Santa digging into his bag of toys. I also knew that I wanted it to be filmed with a model who had not previously engaged in toy play / anal penetration on video. Basically, I wanted to push the participant's boundaries just a bit. Ken Mack immediately came to mind. The thought of hot, scruffy, daddy-ish Ken wearing the Santa hat and leopard-print thong definitely worked in my mind's eye. WOOF! 😛 | What speaks to the reality factor of the ClubAmateurUSA videos is the fact that even a gay man with a prolific amateur and pro porn career, can be highly aroused by the simple sexual act of erotic massage. This was certainly true with Ken Mack, who has had sex with some of the hottest men in the world, and yet, he was extremely turned on and on the very edge of orgasm throughout this video. Again, that's what ClubAmateurUSA is all about! | And since my videos are also about "firsts," being the first on video to give Ken Mack a prostate massage was definitely something that I thoroughly enjoyed cuz I just luuuuuuv turning a guy into a moaning, groaning, growling, gyrating, rock-hard sexual being. Wait till you see the debut of my newly-acquired sex toy that stimulates the prostate and the perineum at the same time! | Let's just say that that's all it took to finally send Ken Mack into one helluva explosive orgasm! Enjoy! | Thank you for your continued support of ClubAmateurUSA. Merry ChristmaHanuKwanzaka and Happy New Year!
Enjoy!
CB ~ Casey Black ~ Messing. With. TexAZ. ©
Originally published: Saturday, December 24, 2022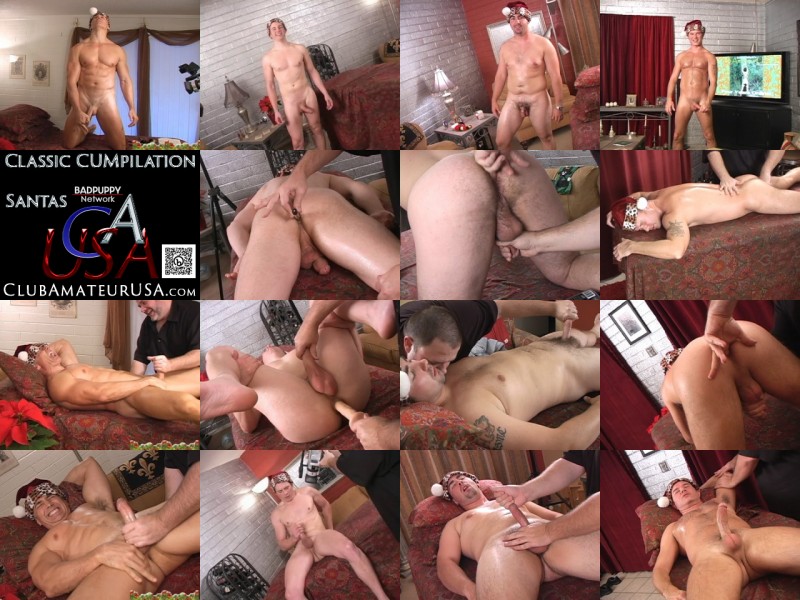 #clubamateurusa #causa #model4causa #caseyblack #rubntug #gaymassage #eroticmassage #sexploreyourcuriosity #gayamateurusa