CAUSA Classic CUMpilation Nate

So, I decided to give y'all a bandwidth break for this weekend's CAUSA Classic CUMpilation after the heftiness of Shayne's. As I was perusing through the members' area, CMS, & 2257 database, Nate's perfect 10 felt like a good choice since he was a CAUSA first.
Today, at 36, via social media, Nate looks like a more mature version of his 19 year-old self. And I can't help but wonder if his three shoots with me awakened his inner rim-me god. lol
August 2005
From the Classic storyboard: Apparently, eight years ago when this was filmed, August 2005, I was naive to the fact that there was a big ol' world out there full of 19 year old African American young men who are all hung like old army mules. Fast forward to today with Tumblr, Grindr, Growlr, Scruff, Jack'd, Hornet, AdultFriendFinder, Craigslist personal, et al, I've now learned that youthful "BBCs" are everywhere. Praise the baybee geezus! 😛
Back in August 2005, here's what I had to say:
A perfect ten INCHES! Dear gawd, in all of my time in this industry, Nate has the biggest cawk that I've filmed — and ever played with. I've never thought of myself as a Size Queen, but I gotta admit, I thoroughly enjoyed playing with that big ol' slab of "chocolate thunder" (props to my friend beercan for that phrase).
Additionally, I think that this is one of the best videos I've shot as far as capturing a straight guy's first time and his physical responses to having another man sexually stimulate him (in ways that he'd never experienced prior to this shoot). It's definitely right up there on my list next to Liam's first video.
Nate had never had anyone, much less a guy, rim him. While editing the video, I had to laugh out loud when I watched his initial reaction to my going "down there." Needless-to-say, his initial shock turned into definite awe. Hehehe… As you'll soon see in the video, Nate more than enjoyed having someone work his massive member in ways it had never been worked.
And I'm pretty confident that you'll enjoy watching it all happen!
March 2008
Nate last appeared on CAUSA in August 2005. What y'all are unaware of is that he actually shot his second video in November 2005. Now, 28 months later, Nate contacted me and shot his third video.
The thing about both his second & third videos, is Nate's ten-inch cock is hard as a rock, he's thoroughly enjoying the rubbing, tugging, sucking, licking, & rimming, and the minute I say, "okay, whenever you're ready" (to cum), he loses his erection, gets all mental on me. and can't cum.
Thus the reason why you never saw Nate's second video: no cumshot.
I scheduled Nate to come in a few days later after his second shoot to give me a cumshot, and he no-showed. I think he was a little freaked by how much his big ol' cock & ass enjoyed being stimulated by another male.
Over the course of the next two years, I would receive random email from Nate (addressed to multiple adult producers) and would always respond that I was ready to finish his second shoot whenever he was.
Finally, last month, I received another email from him and this time he was serious about coming in for another shoot. Since I only have one cumshot from shoots two and three, I decided to edit the two videos together to produce one cohesive scene of Nate when he was 19 and now Nate at 22 — with his ginormous cock in both. lol
When he came in a couple of weeks back, Nate was much more comfortable in his skin and with our sexual interaction, and I think that he's finally realizing that he can shoot "gay for pay" content and make "BIG BUCKS! NO WHAMMIES!" off of his huge cock, awesome body, and beautiful face. So, hopefully, it won't be another two years before we see him again on CAUSA!
Enjoy!
CB ~ Casey Black ~ Messing. With. TexAZ. ©
Originally published: Saturday, June 18, 2022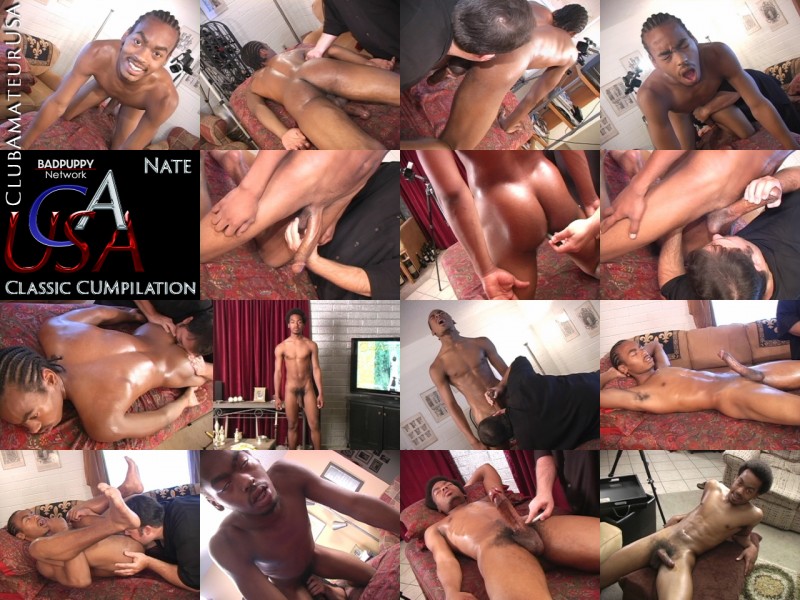 #clubamateurusa #causa #model4causa #caseyblack #rubntug #gaymassage #eroticmassage #sexploreyourcuriosity #gayamateurusa