CAUSA turns 18 with Rainer! | Complete Scene

Rainer moved away from the Valley of the Sun several months ago, but we've kept in touch, and when I found out that he was going to be back in town, briefly, I knew that he'd make a great anniversary / birthday model since Rainer's journey across the CAUSA massage table has been quintessential ClubAmateurUSA.
From his first shoot & his open hostility to now his sixth shoot in just over a year, Rainer still has a love:hate relationship with sexual stimulation from another guy. Mentally, Rainer hates that his body loves it.
As I've mentioned many times previously, when a man's (of Rainer's ilk) cock grows rock hard as soon as my hands begin lightly carressing his body before I've even squirted the first splash of massage oil on his back, that is one tell he cannot deny no matter how much he doth protest too much. And once again, Rainer's was throbbing & leaking by the time the actual massage began.
Prior to beginning the shoot, I let Rainer know that my intent was to try out on him the Lovense Lush 3 prostate stimulator, and with a little patience & a quick break for more lube, I was able to gently push it inside of him. Note that I left in about 15 seconds of Rainer's manhood again growing toward its full hardness after the Lush began working its magic.
Of course, when questioned about the Lush's effects & the feeling, Rainer was blasé & non-committal. ‍♂️
Regardless of Rainer's mental response to his sixth go on the table, once again, Rainer's physical response was lit!
Enjoy!
CB ~ Casey Black ~ Messing. With. TexAZ. ©
Originally published: Saturday, October 23, 2021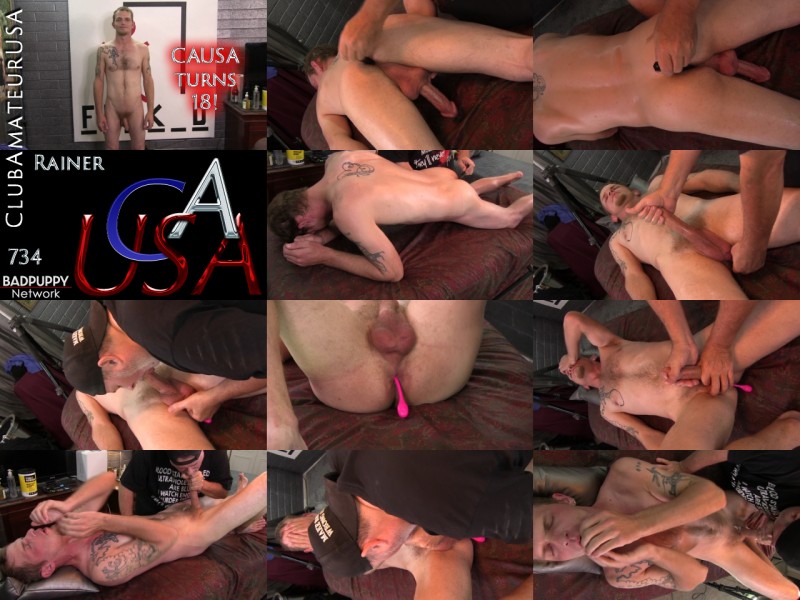 #clubamateurusa #causa #model4causa #caseyblack #rubntug #gaymassage #eroticmassage #sexploreyourcuriosity #gayamateurusa