CAUSA 300 Scott Alexander | Remastered

On December 2, 2008, my former business partners & I met with Badpuppy's attorney to execute the acquisition documents, and on December 3, 2008, my parents & I loaded up their mini-van & my car for my move back to Odessalation. And literally, from December 3, 2008 to October 7, 2011, I did not watch one CAUSA video produced by the subsequent producers contracted by Badpuppy to shoot the ClubAmateurUSA content.
It wasn't until after April 2013 when I moved to the Space Coast area of Flaaaarida to go to work for Badpuppy, full-time, that I watched my first video that was produced by Media Gio with Chad Brock as the masseur (because I then had direct access to the Badpuppy servers). It was this scene with stunningly gorgeous Scott Alexander.
To this day, I've watched less than a handful of the scenes produced during my almost three-year absence from CAUSA. So, venturing into the 2009 – 2011 content for future classics will be a new sexperience for me. Looking forward to it.
But for now, check out Scott! GRRRWOOF! 🥰
Enjoy!
CB ~ Casey Black ~ Messing. With. TexAZ. ©
Originally published: Saturday, October 14, 2024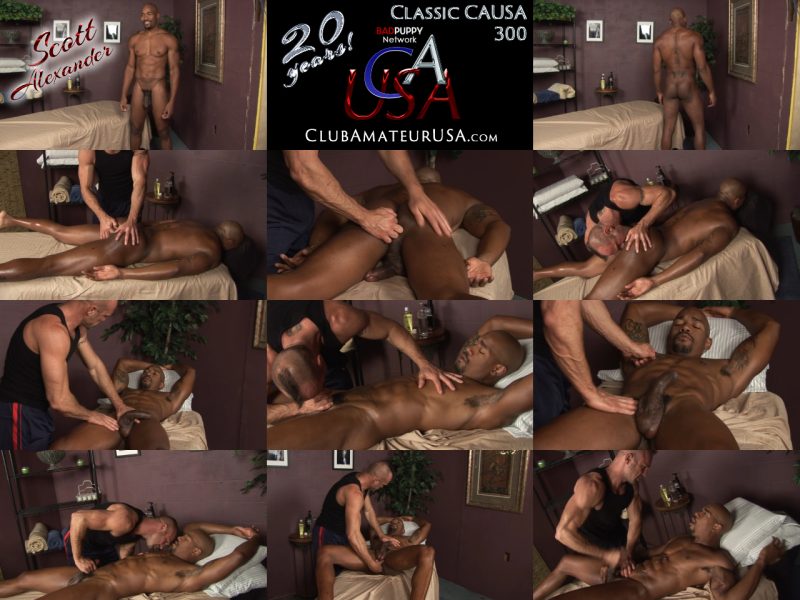 #clubamateurusa #causa #model4causa #caseyblack #rubntug #gaymassage #eroticmassage #sexploreyourcuriosity #gayamateurusa