Classic CAUSA 152 Dalton

On the road to 20, let's revisit CAUSA's Dalton. Although he may have been a one-and-done on ClubAmateurUSA, if you slide on over to ASG, you'll see that Dalton turned out to be much more eager to sexplore his curiosity than he originally intimated with me — and without a mask. 😝
Here's what I had to say back in March 2006:
In Dalton, I see a cross between Billy and DJ. He's got this great energy, attitude, and presence about him, and of course, Dalton loves the camera and the camera loves him. 😛
When Dalton first contacted me on my favorite sex and swingers site, his primary interest was to do a masked, jackoff-4-cash video. Based on the pix on his profile, I brought him in to shoot that video which will eventually be on MysteryGuys when it launches later this year. My intuition (and a few verbal indicators on his profile) told me that if I got Dalton in for that shoot, I would be able to talk him into "A Rub and A Tug." It worked.
So, today I present the hot, compact cub, Dalton. With a scrumdillyumptious bubble butt & a quite-tasty-looking uncut cock, hopefully, I can talk him into going further on video. He's a natural on camera, and judging from his constant erection, Dalton loves being played with.
Enjoy!
CB ~ Casey Black ~ Messing. With. TexAZ. ©
Originally published: Saturday, August 26, 2023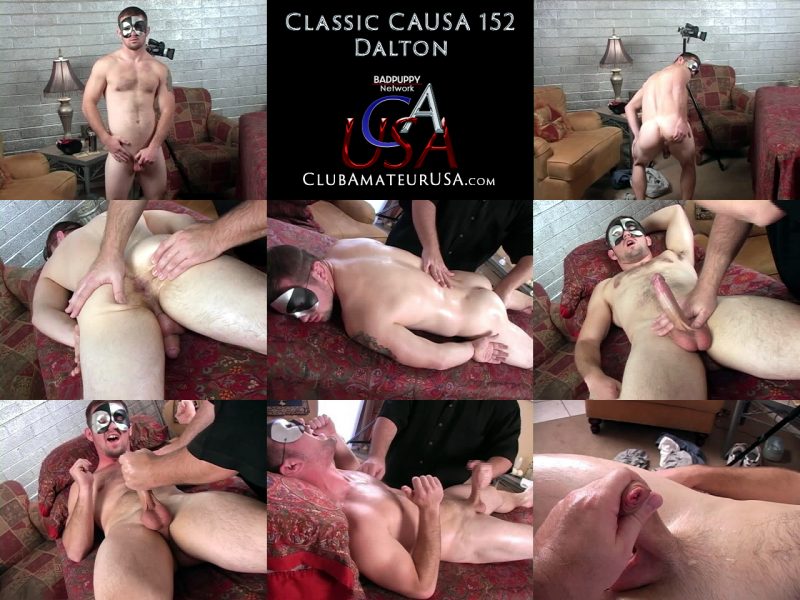 #clubamateurusa #causa #model4causa #caseyblack #rubntug #gaymassage #eroticmassage #sexploreyourcuriosity #gayamateurusa