CAUSA 791 Connor

Connor's back, and what a difference six years & a pandemic make. Literally, as he ascended the stairs upon arrival the night of his scheduled shoot this week, I, immediately, thought that I had this guy showing up confused with some other model from the past. It wasn't until I saw Connor's eyes that I knew that it was the same guy.
Now, to say that this shoot with Connor got off to a rocky start is quite the understatement — so much so, that I ended up just flipping him over & starting over. Shortly, after this scene begins, you'll hear him kvetch about the tip of his penis, and then you'll see me pause & in an exasperated tone say, "I don't know what to do with you."
Well, come to find out (as you'll hear in the post-massage dialogue), Connor has a legitimate medical condition, Hypertonic Pelvic Floor, that causes extreme sensitivity (i.e., pain not pleasure) on the very tip of his cock.
To quote the Great & Powerful Oz, "Why didn't you say that in the first place? That's a horse of a different color!"
So, once I had a clearer understanding, I was able to find Connor's sweet spot, and boy howdy, Connor is now in the running for the best CAUSA massage table Linda Blair eyerolls. Holy shitballs!
I decided to edit this video in a manner where y'all could see the full 46 minutes it took get bring Connor over the edge. So, the first half of the video is the side, foot, & overhead camera angles edited together as one with their three respective cumshots, and then the second half of the video is above-the-head camera angle, straight through, that shows you every eye roll, eye cross, tongue wag, etc.
Enjoy!
CB ~ Casey Black ~ Messing. With. TexAZ. ©
Originally published: Saturday, August 12, 2023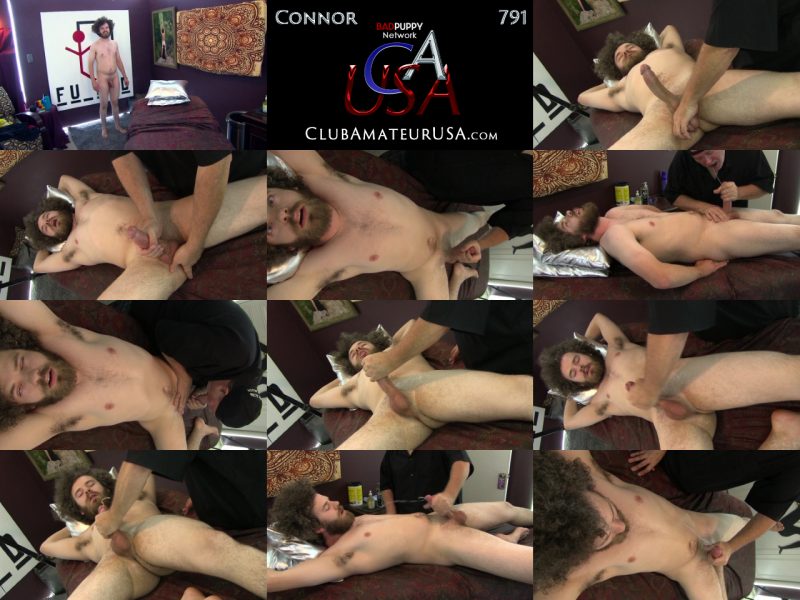 #clubamateurusa #causa #model4causa #caseyblack #rubntug #gaymassage #eroticmassage #sexploreyourcuriosity #gayamateurusa