CAUSA Classic CUMpilation One

On the road to 20, as it quickly approaches, I've been wanting to revisit the original CAUSA CUMpilation that ran in 2007:
42 cum shots in an hour and eight minutes
Over the past couple of years, I've had numerous requests to bring the "CUMpilation" to the site. So, to celebrate our 200th video that will run next week, I decided to create, "CUMpilation – The First 199 Cum Shots!"
Given the volume of content that it takes to bring that many 1 – 2 minute clips to you, this will be a series of updates that will run once a month over the next several months. Today's video is a little more than an hour long, and it consists of every cum shot from every video that we shot in 2003.
Of course, when the full series has run, there will be a helluvalot more than 199 cum shots since some videos consist of 2, 3, 4, or more cum shots. After the full series has run on the site, I will release it to a double-layer DVD that will be several hours in length.
I hope you enjoy "Part 1" of this anniversary series, "CUMpilation – The First 199 Cum Shots!"
'Tis interesting that I referenced additional future parts in the original storyboard. To my recollection from when it first ran, the first CUMpilation didn't generate a whole lot of conversions. So, that's why there weren't subsequent parts, and then a year later, the Great Recession had descended upon the globe & by December 2008, CAUSA was owned by Badpuppy, and I was back home in Texas.
While putting this update together, I was struck by how many rather large appendages I shot in 2003. Somehow that'd slipped my mind… 😋
Enjoy!
CB ~ Casey Black ~ Messing. With. TexAZ. ©
Originally published: Saturday, August 5, 2023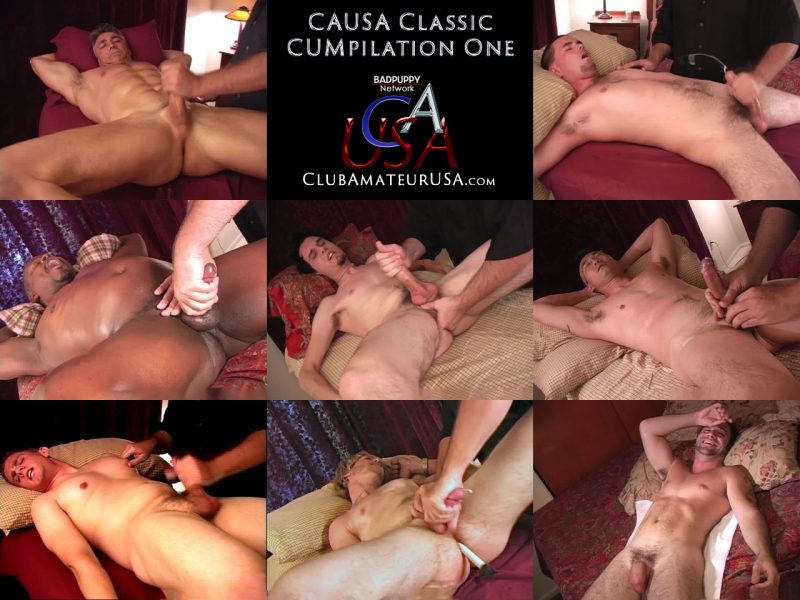 #clubamateurusa #causa #model4causa #caseyblack #rubntug #gaymassage #eroticmassage #sexploreyourcuriosity #gayamateurusa