Classic CAUSA 032 Frankie

On the road to 20, we're stepping back with Frankie to the Fall of 2003 after CAUSA launched.
Today, Frankie is now 49 years of age, and I learned that he ran for public office in another state within the past ten years. In a field of seven, Frankie came in third. Good for him (especially given the incumbent)!
Now, let's review what I had to say about this shoot 20 years ago:
On this particular Sunday, I had one male~male and three massage video shoots scheduled. Yes, I know…tough day at the office. 😋 Well, Frankie's massage was the second of the day (with Rory's before & Paul's afterward), and I was to quickly learn that my "magic hands" were especially powerful that day because all three guys were rarin' to cum shortly after the flip.
I'd barely gotten Frankie turned over & begun the uhm…more erotic part of the massage when he grabbed his unit to stave off cumming. Well, he didn't stop himself from cumming; he just visually blocked the entire cum shot. Ruh roh, Raggy… I had a clear indication that if this guy was that turned on, there would be no issue for him to cum again in just a short period of time. I was right. I'm a professional, ya ' know… 😎
So, enjoy Frankie's two-cum-shot rub and a tug. Evidently, he did…
Enjoy!
CB ~ Casey Black ~ Messing. With. TexAZ. ©
Originally published: Saturday, June 24, 2023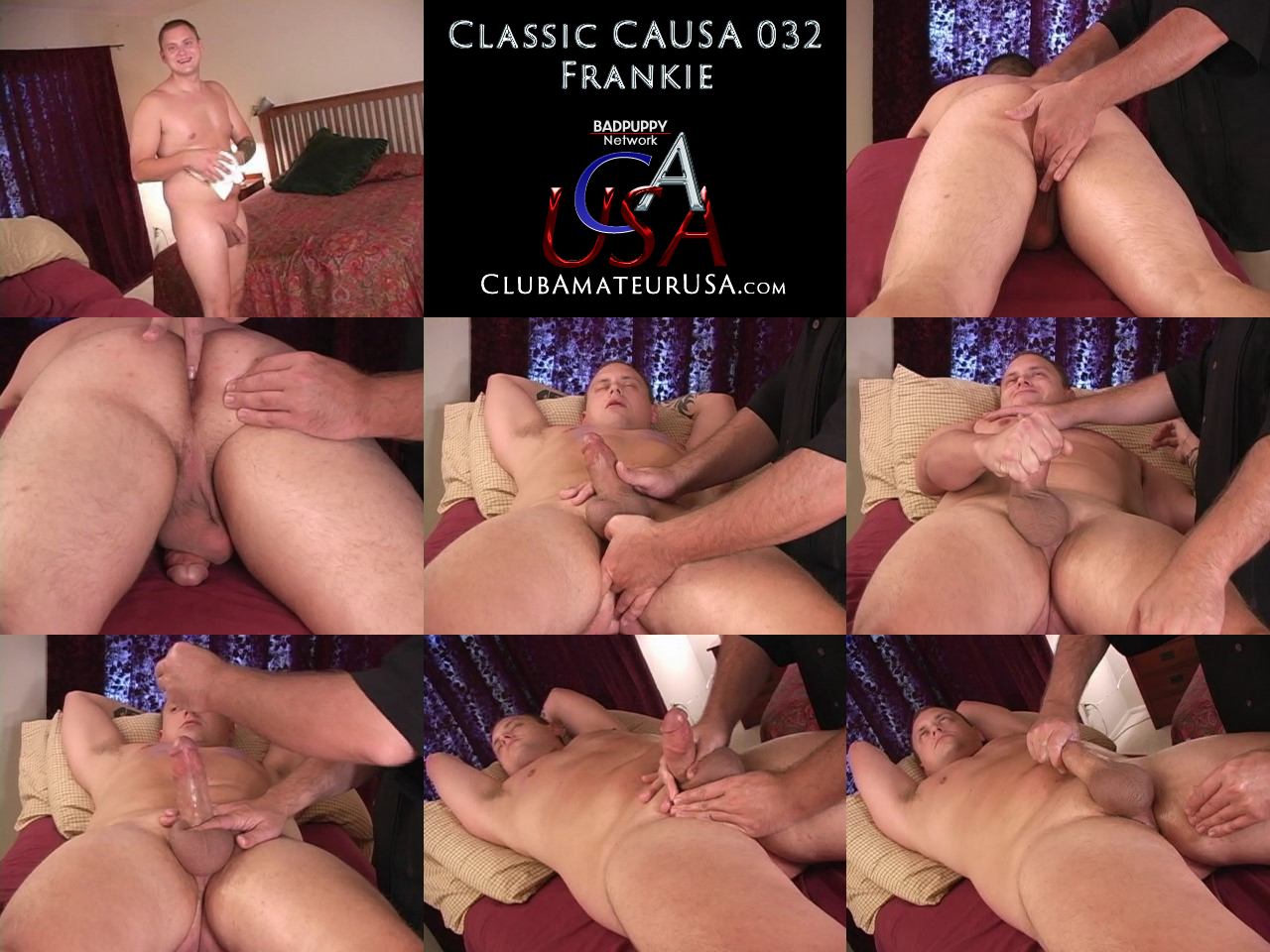 #clubamateurusa #causa #model4causa #caseyblack #rubntug #gaymassage #eroticmassage #sexploreyourcuriosity #gayamateurusa