Classic CAUSA 034 Sean

Way back in 2003, Sean was one of CAUSA's first recruits who shot three videos for ClubAmateurUSA. Beefy, hairy, & hung, Sean was DadBod before it was even a thing.
Having recently turned 53, I am unable to locate him on social media but can see via the Google Machine that he's still here in the Valley of the Sun, and here's what I had to say about Sean's toy video almost 20 years ago:
Today, I present Sean's first video shoot with CAUSA. This was his first foray into adult, amateur films, so he wasn't quite sure what to expect. What I gleaned from our interview with Sean, is that he enjoys sex — as much as possible, and he's thoroughly into group scenes. Wow… big bonus for CAUSA.
As you may have seen from Sean's prior videos on CAUSA, he's a lot of fun to be around & work with. His enthusiasm for sex is definitely apparent – as is his sense of humor in what can be a challenging situation (lights, cameras, expectations :).
With a sexy look & disposition and a yummy unit, Sean's toy / massage video played out quite nicely. It's always great when the guys can forego focusing on the porn playing in the background, and just get into themselves & the eroticism of the moment. As you will see, Sean did so very well…
Enjoy!
CB ~ Casey Black ~ Messing. With. TexAZ. ©
Originally published: Saturday, April 8, 2023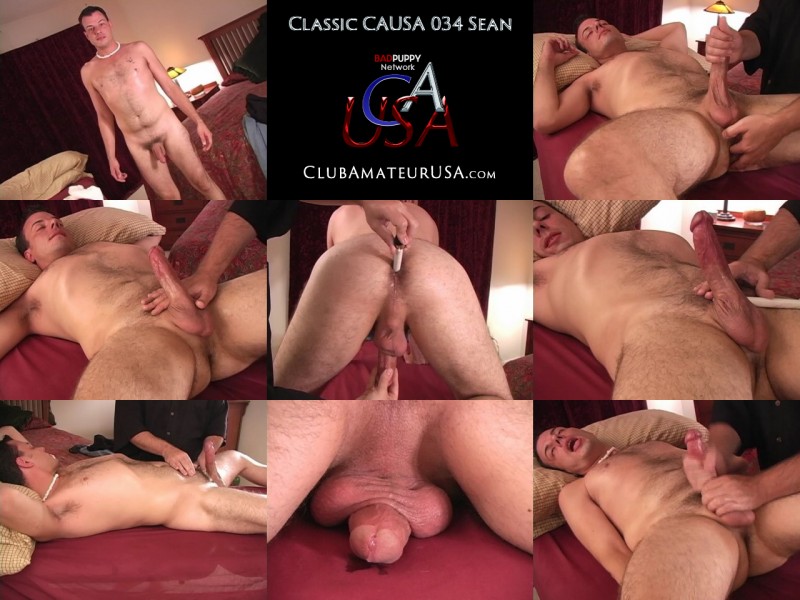 #clubamateurusa #causa #model4causa #caseyblack #rubntug #gaymassage #eroticmassage #sexploreyourcuriosity #gayamateurusa