CAUSA 777 Klaus

Some of you may have seen my tweet earlier in the week wherein I mentioned that Elias was the scheduled model for last weekend who did not get back into town in time to shoot the weekend video update, and as is typical of Elias, when I texted him again on Tuesday to reschedule, I did not hear back from him. So, hopefully, he follows his same historical behavior patterns & finally responds in three of four weeks. #AlwaysHerdingCats
Thankfully, as I began my mad dash on Wednesday & Thursday to secure either a new model or recurring model, Klaus' model app showed up in my JotForm inbox that he'd found his way to via SexyJobs. And as soon as I saw his pix & read his app, I knew that Klaus would be sliding onto the CAUSA massage table, post haste.
And within 24 hours, he was in the studio Friday afternoon.
Klaus is CAUSA's first fair-skinned, blue-eyed, strawberry-dishwater-blonde Puerto Rican to slide onto the table, and he's a self-proclaimed, heteroflexible, voracious bottom whose girlfriend told him that he was cute with a hot body, a dayum nice dick, & one helluva bubblicious ass.
And yes, Klaus is / has: D) All of the above!
Enjoy!
CB ~ Casey Black ~ Messing. With. TexAZ. ©
Originally published: Saturday, March 4, 2023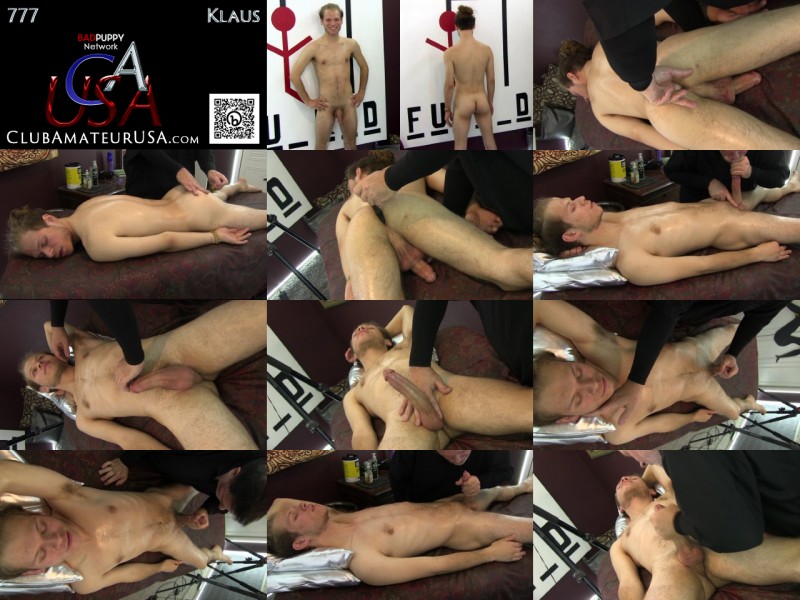 #clubamateurusa #causa #model4causa #caseyblack #rubntug #gaymassage #eroticmassage #sexploreyourcuriosity #gayamateurusa