Classic CAUSA 198 Tate

We last saw Tate, IRL, when he reappeared at 27 years of age in CAUSA 492, and once again, as we're pushing toward CAUSA's 20th, I thought I would wrap his first four shoots with his last from the original five years of ClubAmateurUSA. Somewhere down the road, I see a Tate CUMpilation in our future.
Today, Tate is 35, and I've not heard from him in several years — most likely because I rarely check the Casey Black / ClubAmateurUSA Facebook pages. As a result, I'm not sure what's going on in his world, or if Tate is still in the Valley of the Sun.
So, wrapping up Tate's Classics, here's what I had to say back in the day on February 23, 2007:
While editing this video, I figured out that Tate brings out my inner masochist. LOL!
It absolutely gets me going to sexually stimulate Tate to the point of him having involuntary reactions that are clearly demonstrative of his intense sexual arousal and pleasure. Right around 25:54 into this video, pay attention to Tate's eyes as they involuntarily roll up into the back of his head, and he transcends the pure sexual pleasure that he is sexperiencing. I just happened to be staring at his face right at that moment, and it was definitely something to behold & know that I had just brought him to that level of intense sexual pleasure. This is another CAUSA video that will definitely go down in the record books in that regard.
Certainly glad to welcome Tate back and hope that he and his girlfriend stay on the outs, so we can see a lot more of his sexual exploration…
Enjoy!
CB ~ Casey Black ~ Messing. With. TexAZ. ©
Originally published: Saturday, February 18, 2023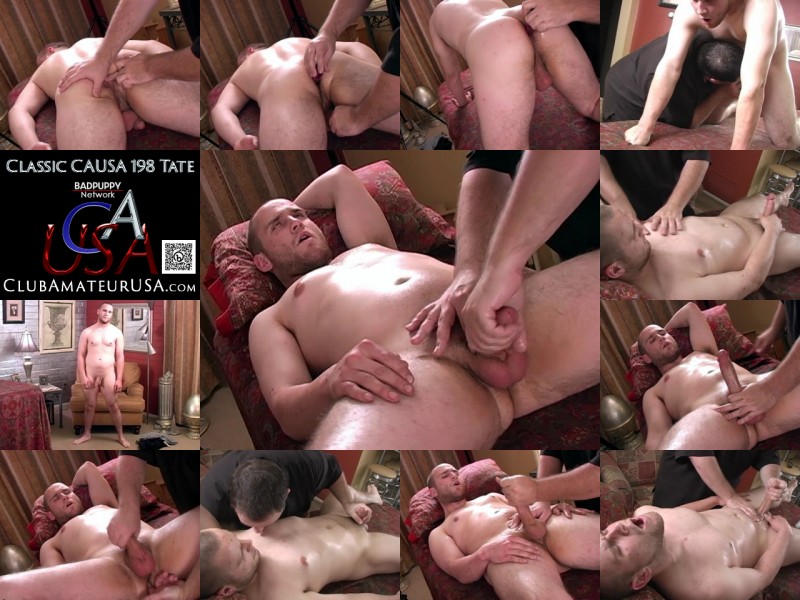 #clubamateurusa #causa #model4causa #caseyblack #rubntug #gaymassage #eroticmassage #sexploreyourcuriosity #gayamateurusa