CAUSA Classic CUMpilation The Circle Jerk Guys

The ones who got away; the ones I sent away; the one who got put away; and the one who passed away…
If I could teleport back to the Summer of 2005, I would alter history — both CAUSA's & a few of the guys who appeared in the group circle jerk, "Nine is Enough."
One of the guys, I would recommend he make better choices before giving up ten years of his life to the state, and one of the guys I would tell to run screaming away from his crazy girlfriend before she found out about his extra-curricular activities. And a couple of the other guys, I would convince to slide onto the table.
For the two that did, Andy & Roman, I would bring back, again, to further their sexploration — both on the table & with each other.
Alas, that is not how it came to pass, and overall, these four scenes are valuable contributors to ClubAmateurUSA's 19-year, storied history.
Enjoy!
CB ~ Casey Black ~ Messing. With. TexAZ. ©
Originally published: Saturday, October 29, 2022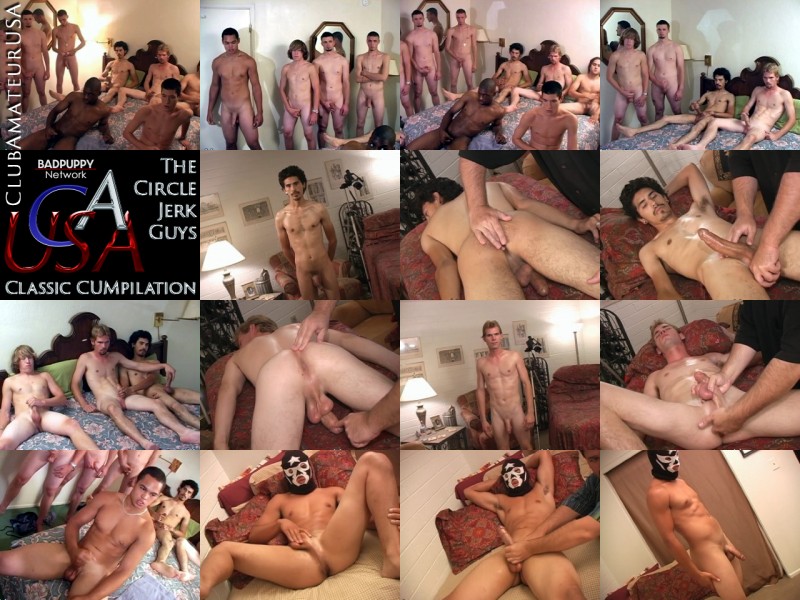 #clubamateurusa #causa #model4causa #caseyblack #rubntug #gaymassage #eroticmassage #sexploreyourcuriosity #gayamateurusa