CAUSA Classic CUMpilation Tyler Aston

Ya know how we've been saying since, pretty much, the November 2016 election, that we need to start teaching Civics, again? Well, for today's K-12 Zoomers & Alphas, please add civility, professionalism, & mutual respect to their coursework. I'm now into the second year of Zoomers scheduling, no-showing, & ghosting. So, that's their thing, now? I think I'll just stop talking here.
So, this week was to be 750th original ClubAmateurUSA video, and I had a noob lined up (fucking hot!) who did a solo for a now-defunct site back in 2018. Since that shoot, his curiosity continued to grow, and I thought that he was ready for the CAUSA sexperience. But after he no-showed & ghosted Thursday eve, I mad scrambled to secure an appropriate replacement for 750 — to no avail (even waiting till late Saturday afternoon to finally start working on this update). Hopefully, the others to which I outreached in the past 48 hours will follow up, soon.
Anyhoo… Onto one of the other most beautiful young men to appear on ClubAmateurUSA, Tyler Aston!
A recent social media search shows that Tyler is now partnered & a step-dad. After his bout with testicular cancer & the crippling depression that followed, I am thrilled to see Tyler appear so happy. Cheers to my most beautiful (inside & out) friend!
CAUSA 158 – May 2006
Usually I wait for guys to contact me on my favorite sex & swingers site, but when I saw Tyler's pix on his profile on that site, I immediately sent him an email. Needless-to-say, I was in "shock & awe" when he responded with interest, and of course, I had him shooting a video within a couple of days.
Beyond Tyler's stunningly beautiful face is a young man who is soft spoken, genuine, and kind hearted — which was a rather pleasant surprise to find those qualities in someone of his age & appearance.
Getting down to brass tacks, there was even more shock & awe when I discovered that Tyler is not only a grower, but he's definitely one big-hangin' man. And not only that, I was quite pleased to learn that there's quite a bit of mischievousness & curiosity lurking just under the surface.
That definitely works for me! And is why I am keep prayin', "Lawd, lead me not into temptation…"
I'm pretty confident that you'll soon be saying the same prayer.
CAUSA 164 – June 2006
Dear gawd in heaven… Tyler brings out my inner chicken hawk – especially when he's giving his bedroom eyes. As you'll soon see, throughout the shoot, Tyler would cut a look at me and give his crooked, half smile. [WOOF!]
Evidently, he's comfortable and open with his exploring since his girlfriend was sitting in my office during this shoot, and after we were done, he wanted to watch (in front of her) bits & pieces of his first shoot that was propped to the site about six updates ago.
As they were leaving, Tyler said, "Man, I sure had fun," and gave me that look & grin that moves me beyond temptation…
CAUSA 171 – August 2006
Tyler's back and rockin' my world as usual. With his Arizona-desert tan and a little facial hair, he' looking sexier than ever. WOOF!
With this toy video we're working our way toward Tyler participating in a guy-on-guy, reciprocal shoot. But as you'll soon see, looks like we need to practice a little more with the "ManRammer." What's that old adage about something being bigger than something else… lol
Of course, I'm happy to practice with Tyler as much as need be. The sacrifice that one must make… Hehehe…
CAUSA 252 – March 2008
My oh my… Guess who emailed me out of the blue a couple of weeks back? 😛
It seems that Tyler ran across an old email between the two of us and decided to reach out to me just to check in and see how I was doing. We decided to get together for a visit and ended up talking for over two hours.
Luckily, Tyler had been thinking about venturing back into adult, amateur videos, so when I popped the question, all that had to be discussed was scheduling…
The last time Tyler appeared on CAUSA, August 2006, he'd put on a few pounds, and in early 2007, we exchanged email, and that's when he explained that he'd put on even more weight, wasn't comfortable with himself and would not appear on video again. As I said to Tyler, if anyone understands the battle with weight, it's certainly me, and I would not push him to do anything that he wasn't comfortable doing.
Fast forward to now, and Tyler has lost 45 lbs through nutritious eating and lots of cardio. Body-wise, he looks phenomenal. Of course, he's still sportin' one helluva cock, and without a doubt, he's still the most stunningly-beautiful young man to appear on CAUSA!
Luckily, Tyler's refreshed and looking to sexplore… As a result, what he did after his cumshot, shocked the begeezus out of me!
CAUSA 257 – April 2008
I had Tyler Aston over to shoot some still images for us to distribute to some of the studios that showed an interest in him at the recent Phoenix Forum. It was at the Forum that within 15 minutes of Tyler's appearance at the Badpuppy happy hour, producers from Channel 1, Titan, Raging Stallion, and Falcon were clamoring to recruit him, and I decided that maybe it was in both Tyler's and my best interest for Casey Black Productions to represent him.
So, we decided to take some still images and when you've got a stunningly-beautiful 20 year old with eight thick, hard inches waving at you (literally), you make a video. DUH!
Tyler Aston is simply gorgeous (as Ken Mack said, "He's like a Greek statue. That bottom lip…), and after losing 45 lbs, he's in the best shape of his life — not to mention the rather large appendage dangling between his legs
Here are Tyler and I in a completely relaxed, natural setting just having a little fun.
CAUSA 259 – May 2008 – Tyler Aston, Devin Carrera, & Ken Mack
This week's video has several "firsts." It's the first time that Devin Carrera has taken another man's cock up his arse. It's the first time that Tyler Aston has fucked another guy. And it's the first time that Ken Mack has been fucked by two different guys on video. And let me tell ya… All of it is DAYUM HOT!
Out of three hours and eight minutes of total content, I was able to edit this video down to an hour and two minutes. It's a feature-length video unto itself. And as I was saying to Ken Mack, I think that adult videos should tell a story just as mainstream movies tell a story. And quite frankly, sites that offer you a 7 – 15 minute video aren't telling you the full story of a video that took one, two, three hours to shoot.
Additionally, as Ken Mack and I were discussing, for us both, this was the easiest, most comfortable shoot that both of us have either participated in or filmed. The guys were relaxed, comfortable, and just having fun!
And dear ol' Devin had perma-boner that perpetually pointed north!
Finally, given that it was a poolside threeway being shot from two different camera angles, I solicited a friend of mine to be assistant videographer. He, of course, was thrilled to help out on his first porn shoot and has been telling his friends & co-workers all week what he got to do last Sunday. And gladly, he did a great job with his camerawork considering that it was also his first time.
Overall, this is one helluva threeway with Devin Carrera riding Ken Mack's cock, and both Devin & Tyler Aston fuck the begeezus out of Ken. There's also a lot of sucking & rimming. And did I mention all of the lip-locking going on?
Enjoy!
CB ~ Casey Black ~ Messing. With. TexAZ. ©
Originally published: Saturday, April 16, 2022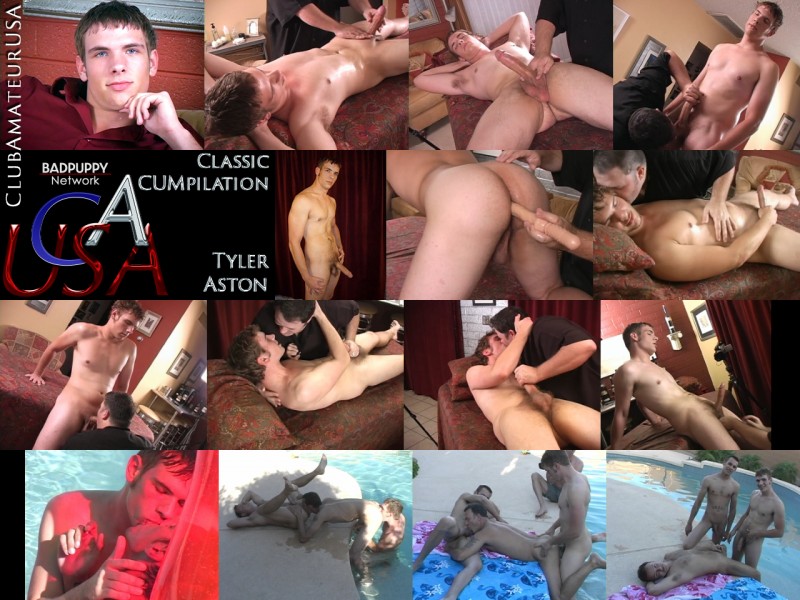 #clubamateurusa #causa #model4causa #caseyblack #rubntug #gaymassage #eroticmassage #sexploreyourcuriosity #gayamateurusa