Santa Cums Again 2021 | Jairo | Complete Scene

Santa Cums Again 2021 with the return of Jairo — and a funny story & another CAUSA first.
For the first time in 18 years, a different model showed up at my front door than the one in my mind's eye I thought was filming. Literally, when I saw Jairo rounding the top of the stairs, I exclaimed internally, "Oh, FUCK! That's not Elián!"
Yeah, it appears as though in October, shortly after Elián's anniversary shoot went live, Jairo texted me to ask how his video from August had turned out. At that point, I'd saved neither Jairo nor Elián in Google Contacts. So, a quick scan through previous texts, |Latino from another AZ city with the appropriate area code whose video just went live on the site|, "Oh, it must be Elián. Let me save him in Google Contacts."
Wrong! LOL!
So, last week, when I received a text from "Elián" inquiring as to another shoot, I scheduled him again — not realizing that I was actually scheduling Jairo.
What a pleasant Holiday SURPRISE! Of course, I'm happy with the mix-up, and given that Jairo was "Quickdraw McGraw" throughout the shoot, apparently, he was quite happy, as well!
Enjoy!
CB ~ Casey Black ~ Messing. With. TexAZ. ©
P.S. Google Contacts has now been corrected with the appropriate associated numbers for Elián & Jairo. 😋 Hope you all had a wonderful holiday weekend!
Originally published: Saturday, December 25, 2021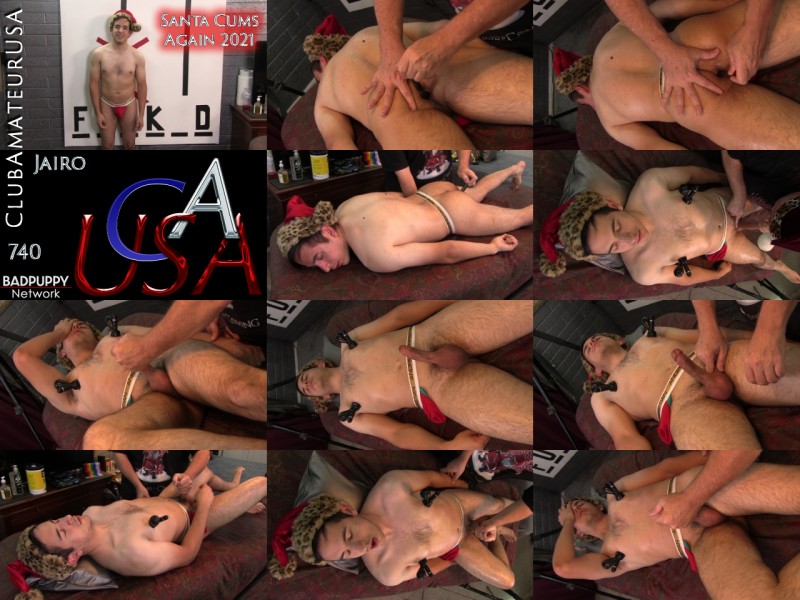 #clubamateurusa #causa #model4causa #caseyblack #rubntug #gaymassage #eroticmassage #sexploreyourcuriosity #gayamateurusa