Classic CAUSA 058 Leo

It's the most wonderful time of the year — or something like that. In terms of scheduling returning & new models, the past several weeks have been quite a challenge. From the Black Friday Special through to the last Santa Cums Early, I'd mapped out who I wanted to shoot. Best laid plans & all that — right? From Adam Wolfe & Leeroy Jones moving out of state to not hearing back from three other recurring guys, I resorted to scheduling a new guy this week. Literally, he showed up early for our first meeting & shoot, began asking about the promo content on the tube sites, read through every word within the Adult Model Release Agreement, freaked out, & left. Oy vey!
With that said, what I'd like to say to all of you is thank you for sticking with me & ClubAmateurUSA since September 2019 wherein I have faced many challenges in terms of scheduling & shooting new content for you all. From the fall & emergency surgery to the pandemic, y'all have stuck with CAUSA, and for your loyalty to & support of me & my site, I am eternally grateful. And in fact, we're slated to end 2021 with the highest number of recurring members in all of ClubAmateurUSA's 18-year history. You, ladies & gentlemen, ROCK! Thank you!
Now, moving onto Leo…
When I went looking to see who I was going to run for this unplanned Classic, I was rather surprised to discover that neither of Leo's videos were a Classic. So, here we go!
I'm running his second shoot first, so you can actually see what he looks like. In Leo's first shoot, he chose to keep his face mostly hidden.
Today, Leo is 39, and unfortunately, I was unable to find any online information about him even though he has a distinctive birthname. So, let's get right to what I had to say about Leo & this shoot back in June 2004:
Leo unveiled!
It was kind of strange to hear from Leo out of the blue last week. The last I knew he was living across country. Well, he's back in the Arizona desert and called to see what was going on.
Since I didn't show Leo's face in the erotic massage video that we shot last Fall, I was excited for the prospect of shooting him a second time.
As the erotic massage Leo's first type of male-male sexual interaction, so is this video. Although Leo has fantasized about being with other guys in a male-male-female sexual situation, he's not actually engaged in any of those activities. Well… uhm… that's what I'm here for! LOL!
Several times a week, I give erotic massages to guys who don't want to be filmed. Most of these guys have never had male-male sexual interaction, are married (or partnered with a woman), and looking to sexplore their curiosities. Of course, I'm happy to oblige. One of my most recent massage victims asked me why I do it. The simple answer is that I enjoy giving pleasure in the context of a new sexual experience. Later on, I was thinking about his question, and I had to chuckle when I thought of a different comeback… I'm recruiting str8 men to the "Dark Side." Forget the toaster, mama needs a new car! BA HA HA!
Yet, I digress…
Back to Leo and his first blowjob & ass rimming from a guy. Yup, another first… and caught on tape!
Enjoy!
CB ~ Casey Black ~ Messing. With. TexAZ. ©
P.S. This coming week's Santa & next week's Santa are scheduled & confirmed! HALLELOO!
Originally published: Saturday, December 11, 2021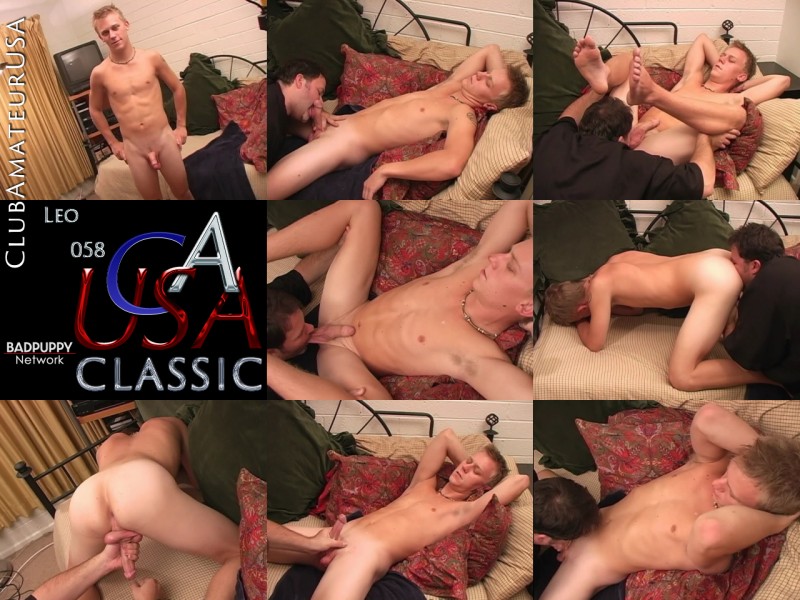 #clubamateurusa #causa #model4causa #caseyblack #rubntug #gaymassage #eroticmassage #sexploreyourcuriosity #gayamateurusa