Classic CAUSA 067 DJ

CAUSA's original Cam-Ham-Cub DJ returns in this Classic that's his third go-round on the table. Perpetually hard with a furry bod, DJ was one of my early favorites.
Today, DJ is 40, and I was finally able to track his location down to northern California outside of the Bay Area. Unfortunately, I've not been able to discover any social media DJ may be on.
So, here's what I had to say about DJ way back in August 2004:
You know that you're doing something right when you're models keep coming back for more — regardless of whether or not it's being filmed and if they're being paid to film. DJ is one of those who keeps coming back for more.
It's hard to believe that a year has passed since I began this journey, and DJ was one of the first paths I crossed. This is his third video for ClubAmateurUSA.com. Yet, he still has not reached the space where he's willing to actually explore his sexuality further. There's been a lot of talk, but the couple of shoots that I have attempted to schedule with DJ and another guy, he has backed out of at the last minute. It's good in theory but not in practice; so it seems…
DJ stopped by my home one evening not too long ago to shoot the shit and asked me to trim his pubes (he was thinking about dancing at a local club).
Of course, I know that when DJ stops by inevitably at some point in the evening, the massage table is going to make an appearance. And sure enough, later on, he requested a massage.
As I was getting everything setup, DJ offered to let me film it. So of course, I broke out the camera equipment and filmed DJ getting another erotic massage.
This little scenario helps us to get inside DJs head though, and maybe understand a little more clearly the internal conflict that he is struggling with.
From outward appearances, he truly wants to explore his sexuality. With three on-camera massages and several off-camera massages, it is absolutely clear that he enjoys male sexual interaction (his rock-hard cawk is demonstrative of that fact). But as we can see from this last one and him wanting me to film it, in his mind's eye, he needed an excuse to choose that path once again.
I think most of us who are older, more mature and self-identify as gay, can recollect our moments when we struggled with our sexual identity and made excuses for our choices.
DJ is a good person with a very big heart, and he will eventually find the path to a balanced sexuality.
For now, I'll film when & what he wants to film, and hopefully, we will eventually get to see him take additional steps in his sexual exploration.
So, enjoy DJ's third rub and a tug. As always, he puts on quite a show!
Enjoy!
CB ~ Casey Black ~ Messing. With. TexAZ. ©
P.S. Also, today was a busy day finishing up this update & completing two shoots — the impending "Black Friday Special" & the first "Santa Cums Early," and thus, the reason why I bumped a Classic up a week in anticipation of the next month of new / current models in original CAUSA content. HO HO HO!
Originally published: Saturday, November 20, 2021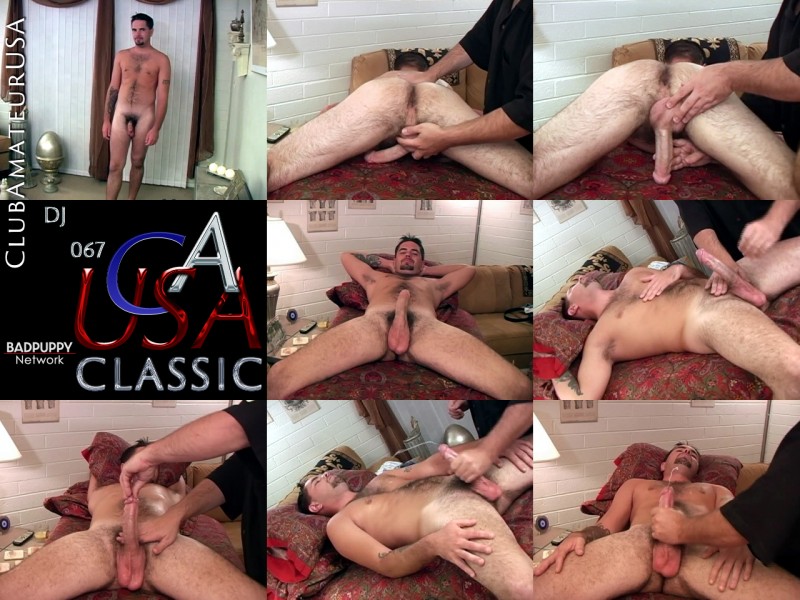 #clubamateurusa #causa #model4causa #caseyblack #rubntug #gaymassage #eroticmassage #sexploreyourcuriosity #gayamateurusa