Classic CAUSA 151 Chris

With eyes & a smile that lit up the room & made my heart go pitter-patter, Chris slid onto the CAUSA massage table in this Classic from March 2006:
Chris contacted me on my favorite sex & swingers site back in January. He had some hot professional photos of himself, so I was definitely interested in capturing him on video. We were having a challenge getting our schedules to map, and the day before he was to come in, I noticed that the main image on his profile changed. It stopped me dead in my tracks because I recognized the guy in the photo as being an ASG model. Chris didn't look like the same guy in his pro pix compared to the new image he was using. To ensure that he wouldn't be violating an exclusivity agreement, I sent him an email to postpone the shoot.
Newly-armed with the knowledge that Chris was open to much more sexual exploration than his profile indicated, I decided to go forward shooting him. Ultimately, my goal is to bring him together with Kole. Both of them have an undercurrent of passion that I believe would be way hot on video.
And knowing that Chris has explored his sexuality more than most of my newbie models, I decided to skip to the sexual activities usually presented in a "Round Two" video. This shoot turned out to be a challenge for both of us.
Since Chris is already used to participating in sexual activities on video, he was in a mind set that he needed to "perform" for this video. Of course, those of you who've followed CAUSA content for awhile know that a model's early videos are about him focusing inward and finding his inner eroticism. They're not about the model having to give pleasure to another model or engaging in reciprocal activities with the webmaster. Well, that's what Chris expected…
Finally, after several attempts, I finally got Chris to focus on his own pleasure, and my oh my, he discovered the joys of erotic massage. As I expertly manipulated his cock, Chris threw his head back and moaned & gasped.
BAM! Chris was in his sexual zone…
Enjoy!
CB ~ Casey Black ~ Messing. With. TexAZ. ©
Originally published: Saturday, July 3, 2021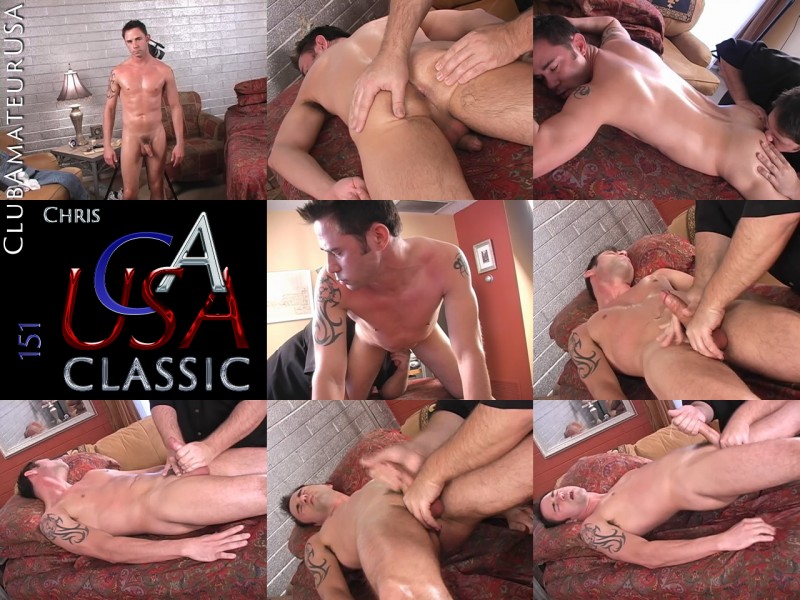 #clubamateurusa #causa #model4causa #caseyblack #rubntug #gaymassage #eroticmassage #sexploreyourcuriosity