CAUSA 716 MandingoMar | Complete Scene

The porn gods have, once again, blessed ClubAmateurUSA as MandingoMar slides onto the CAUSA massage table for his first time, and for both he & me, there are some additional firsts. MandingoMar is another of those enigmas wrapped in a conundrum tucked inside a riddle.
While he has had sexual interaction with other men prior to filming (receiving oral & topping), MandingoMar sexperiences his first direct prostate stimulation, and by his own admission, it brought him to the brink of ejaculation while still face down on the table. Once flipped over, I quickly learned that his nipples are directly hardwired to his manhood that went from flaccid to ginormous in the blink of an eye — or this case, after a few flick of my tongue across his nipple.
Now, my first in terms of shooting content for more than 18 years, MandingoMar is the first guy whose cumshot oozed out of his cock. In fact, I was otherwise engaged at said time of oozing & didn't realize exactly what was happening until I felt the massage oil & lube become creamy in my hand & then felt the coagulation of the three.
Overall, I must say that this video has a level of authenticity, eroticism, intimacy, & chemistry that I've not captured on film in awhile. If I'm blessed to shoot with MandingoMar, again, I believe that even more of his boundaries may be expanded.
But for now, enjoy MandingoMar's CAUSA debut!
CB ~ Casey Black ~ Messing. With. TexAZ. ©
Originally published: Saturday, April 24, 2021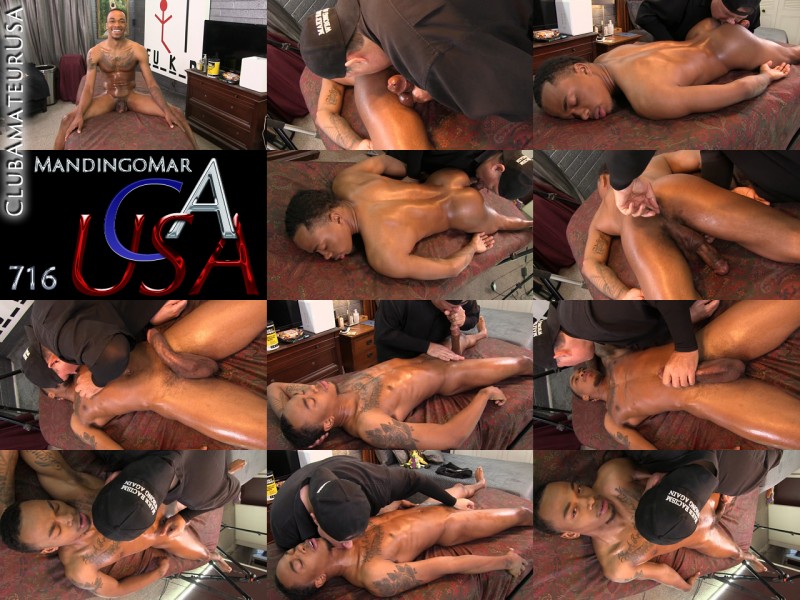 #clubamateurusa #causa #model4causa #caseyblack #rubntug #gaymassage #eroticmassage #sexploreyourcuriosity