Classic CAUSA 192 Cameron

This is another Classic that I'm surprised that I didn't run a loooong time ago. I'd forgotten just how quintessential CAUSA it is.
This year, Cameron will turn 36, and he's now on the East Coast working as a medical professional & in a long-term relationship with a rather cute woman. Scrolling through his available social media dating back to 2008, it appears that Cameron's shoot was a one-off in terms of his sexploration. Today, Cameron is even better looking with a full-growth beard & still those piercing blue eyes. He's got classic Hollywood good looks.
Way back in December 2006 when this was filmed, Cameron drove in from one of those other Arizona college towns, and then I ran the video on the site in January 2007 & had to say this about Cameron's sexperience:
When Cameron first got in touch with me on my favorite sex & swingers site, he didn't have pix on his profile. So, when he directly emailed me several digital images that clearly demonstrated that this young, cutie was hung like an old army mule, I was ready to capture him on video, ASAP.
What I didn't notice until he dropped trou, was that his ballsack hangs about six inches below the base of his cock (that is an impressive five inches when soft). Throw in some killer baby blues, some major dimples, and Cameron's strong curiosity to explore his sexuality, and we've got a combination that most definitely works!
As you'll soon see, Cameron thoroughly enjoyed several first-time experiences, and you'll hear him comment on the intensity of those experiences. What you may also notice is that he was as nervous as the proverbial whore in church and at times, it was a challenge for him to just let go and enjoy the intensity.
But never fear, a quick pee break and a little downtime, and Cameron was back on the CAUSA massage table in the throes of sheer ecstasy giving all of you another damn-hot CAUSA video with involuntary body spasms and a cum shot that covers Cameron's face, neck, and chest. And that's why I do what I do…
Enjoy!
CB ~ Casey Black ~ Messing. With. TexAZ. ©
Originally published: Saturday, February 6, 2021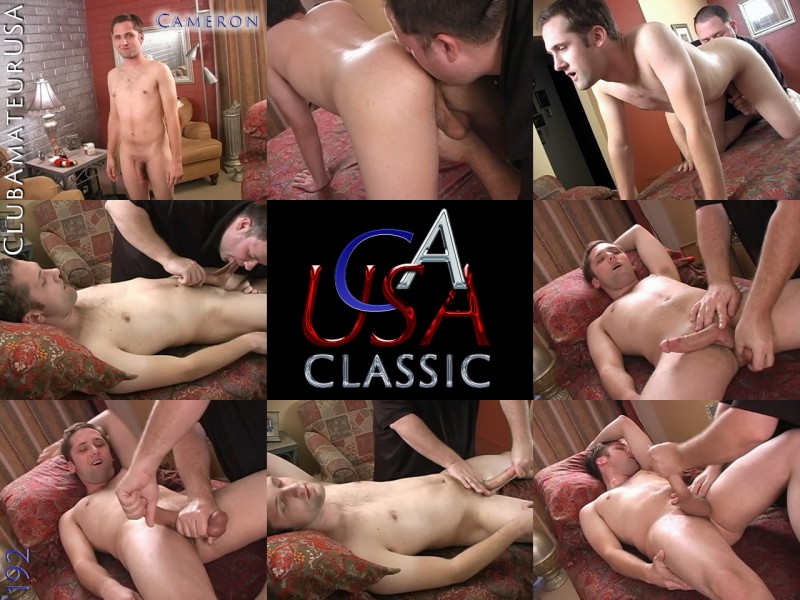 #clubamateurusa #causa #model4causa #caseyblack #rubntug #gaymassage #eroticmassage #sexploreyourcuriosity