Classic CAUSA 136 Mystery Guy | Live Archive

With this particular CAUSA Classic, I can finally let the proverbial cat out of the proverbial bag — the identity of "Mystery Guy" from 15 years ago. The reason for the secrecy at the time was because ol' Doug at ASG was smart to get MG to sign a non-compete, but ironically, shortly after MG appeared in this live webcam show, he ghosted Doug & the folks at ASG & disappeared into the porn ether. I do not recall what content he'd shot for ASG or his site name. But based on my original storyboard, MG's appearance on ClubAmateurUSA was a first for him in terms of his sexploration:
Mystery Guy appeared in a live broadcast quite by accident after the scheduled model no-showed. Having just departed the apartment of a guy who was recruiting for me at the time, I knew that it was full of hot, straight guys. So, one quick phone call and Mystery Guy was broadcasting live from the CAUSA Smut Palace 30 minutes later. Due to his having recently appeared on another site, we decided to go the "mystery guy" route.
Mystery Guy is, plain & simple, fricking hot! Of course, he knows it and as a result, is little cocky. But that cockiness is actually endearing with him. He's fun, smart, and exudes boyish charm.
Of course, with that flawless body and big ol' schlong, you definitely get the full-meal deal with Mystery Guy.
Oh… As I previously mentioned, he had recently appeared on another site (as well as the nine-way circle jerk that ran on CAUSA a few months back) and was anticipated to participate in additional videos for them. Since he disappeared from all of our radars shortly after shooting this live broadcast, this is the only video footage currently available with Mystery Guy allowing another male to sexually stimulate him. He's definitely into the "financially bi" aspect of his participating in this side of the industry, so there was quite a bit of negotiating going on right up to the point of me grabbing hold. 😛
So, enjoy Mystery Guy's only solo appearance on ClubAmateurUSA.com — as well as the first time he received a handjob from another guy!
Enjoy!
CB ~ Casey Black ~ Messing. With. TexAZ. ©
P.S. In terms of shooting new, in-person content, please see my post regarding that & COVID-19.
Originally published: Saturday, January 2, 2021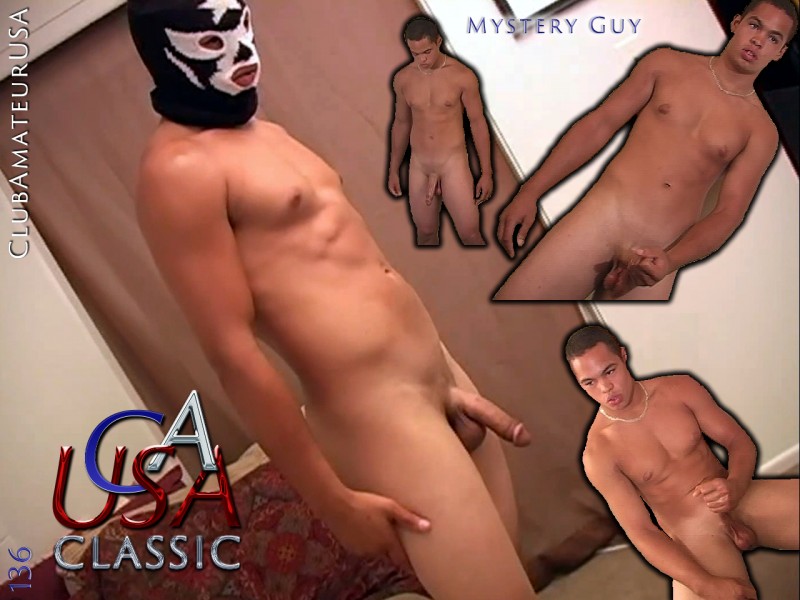 #clubamateurusa #causa #model4causa #caseyblack #rubntug #gaymassage #eroticmassage #sexploreyourcuriosity