Classic CAUSA 206 Gunner

Ladies & gentlemen, we have a new President-Elect & Vice President-Elect of the United States, and on Saturday, the entire world stopped to celebrate!
As a result, today, I thrilled to present CAUSA's first resident cHunk, Gunner, in one of the hottest videos to ever appear on the site, "It's In His Kiss."
Today, Gunner is soon to 38, and although I was unable to locate any social media for him, personally, I was able to find his dad's FB, and a pic from October was there with Gunner & his family. Gunner is just as adorable as ever & has not aged a bit. Boy howdy, I'd love to have him return to the CAUSA massage table oh so many years later.
Here's what I had to say way back in April 2007:
My chunky Marine, Gunner, is back by popular demand. I typically get one to two email a week asking for more Gunner. So, when he IMed me on Sunday to see what was up, I told him to get his sexy ass over to my place, and we'd shoot a video.
I ran out to my local sex toy shop and purchased a new, vibrating dildo to really give Gunner what for. As I was running the errand, my mind kept wondering what I could do with Gunner that he's not already done before and would push his limits…
Pretty much the title of this video tells ya where my mind wandered off to and what happened during the shoot. Another first for Gunner, and DAYUM, it's HOT!
Enjoy!
CB ~ Casey Black ~ Messing. With. TexAZ. ©
Originally published: Saturday, November 7, 2020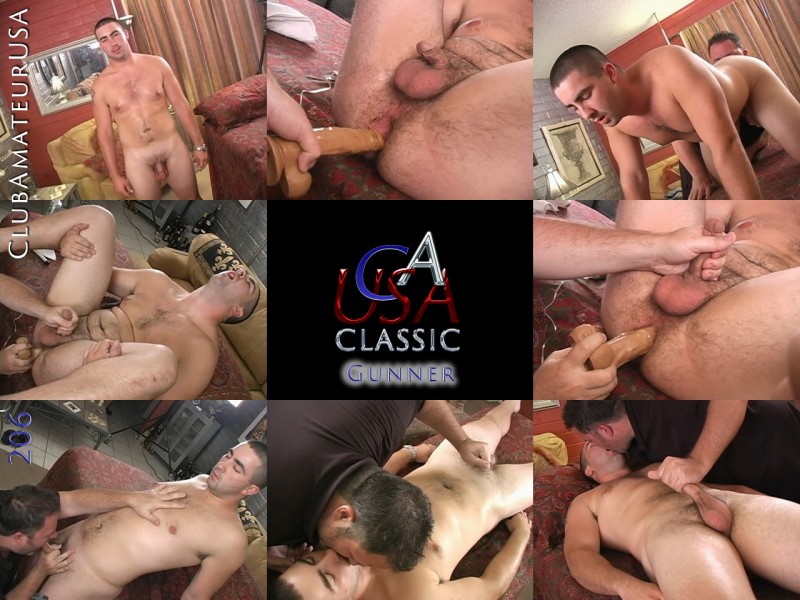 #clubamateurusa #causa #model4causa #caseyblack #rubntug #gaymassage #eroticmassage #sexploreyourcuriosity