Classic CAUSA 186 Ridge

Boy howdy, if Ridge were still making videos, today, I would wear him out with all of the toys that I've acquired since 2006. 😀
Speaking of 2006, here's what I had to say about smokin' hot & hella hung Ridge in November of that year:
He's baaaaaaaack…
As most of you are aware, Ridge was stationed across the US on the East Coast back in July. So, when he called to tell me that he was going to be in Arizona for several days and was wondering if I wanted to shoot any videos, I, of course, jumped at the chance. As most of you are also aware, I have a special affinity toward Ridge and his rather impressive cock!
In thinking about what I wanted to with Ridge this time around, I decided to build upon the "Blind Man's Fluff" video line that I first shot with Billy for the CAUSA 100th video back in May 2005. Hard to believe…
With a little ice in hand, rubbed, tugged, and sucked Ridge's third leg to it's full potential & provided him (and you) another phenomenal orgasm!
Enjoy!
CB ~ Casey Black ~ Messing. With. TexAZ. ©
Originally published: Saturday, July 18, 2020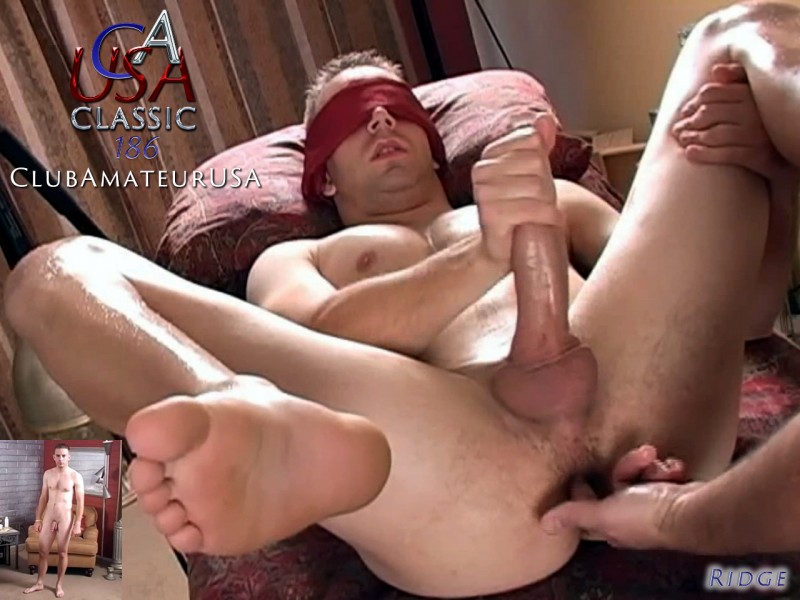 #clubamateurusa #causa #model4causa #caseyblack #rubntug #gaymassage #eroticmassage #sexploreyourcuriosity