Classic CAUSA 129 Ian

Given that Ian was one of the most popular & prolific CAUSA guys of the first five years, this week, as I was deciding who to run for the Classic, I was rather shocked that I'd only run one Ian video, and that was way back in 2014. So, today, let's remedy that situation.
Also, given that I'm much older now (more on that in a minute), I'd forgotten about this particular shoot, originally titled: "Double His Pleasure; Double My Fun." In it, I place Ian on all fours, and shortly after I began pressing on his Magic Button, Ian began oozing onto the table. So, I threw him on his back, and onward we marched toward his second orgasm & ejacution.
Sadly, Ian has one of the most common birth names in the English language. So, I've not been able to track him down on social media. Would love to know, today, what this tall drink of water is up to.
On another note, I'm running Ian a bit early for the weekend since I'm off to the mountains to celebrate my birthday with friends (thus, the growing older). It will be good to get out of this fuckin' apartment after having done the math, and from my trimalleolar fracture in September 2019 to today, of the past 42 weeks, I've spent 24 of them stuck in my second-floor apartment (first three months due to only being mobile via a knee scooter, and then, of course, the past four months of lockdowns & quarantines). So, I'm looking forward to some new scenery.
And speaking of lockdowns & quarantines, as I'm sure most of you have seen on the global news, Arizona has the highest rate of COVID-19 infections, per capita. As a result, shooting new content over the next few weeks may be a bit iffy. I'm going to play it by ear from day to day & only shoot a video with those guys who are available, healthy, & whom I believe when they tell me that they've been following the CDC guidelines. While I love what I do, and y'all love what I do, none of this is worth placing anyone's life at risk. So, please bear with me if I have to run a Classic or two, consecutively.
Now, back to the smut! Here's what I had to say about this fourth shoot with Ian way back in October 2005:
Ian made contact not too long ago, so I thought I'd bring him back in for another round. Evidently, he was a little wound up because after a couple of rubs across the magic button, Ian spontaneously ejaculated.
I brought him down off the table and casually asked Ian if he thought he could cum again. He answered in the affirmative, and back on the table he went.
About ten minutes later, I brought Ian to a second orgasm. DAYUM! I'm good! 😛
And so is Ian in his next CAUSA video.
Enjoy, and please stay safe & healthy, out there!
CB ~ Casey Black ~ Messing. With. TexAZ. ©
Originally published: Friday, July 10, 2020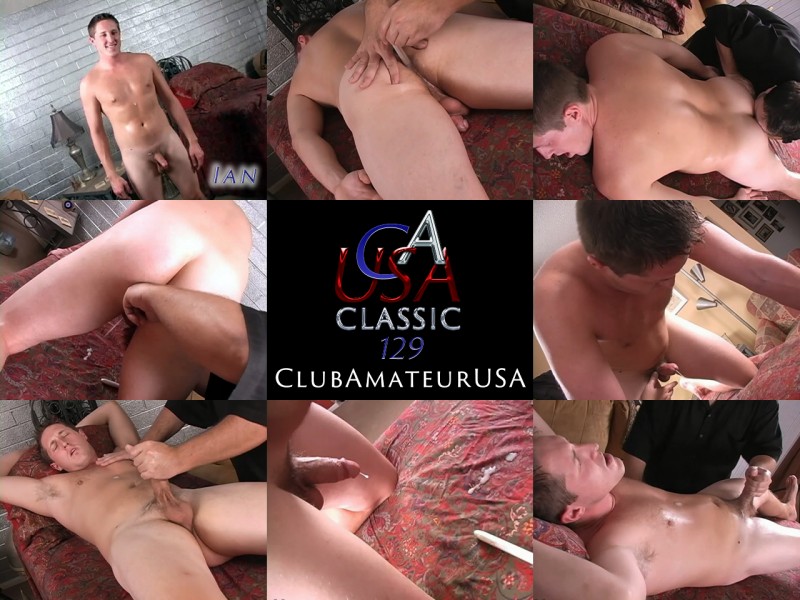 #clubamateurusa #causa #model4causa #caseyblack #rubntug #gaymassage #eroticmassage #sexploreyourcuriosity