Classic CAUSA 193 Ken Mack

Let's just be real here. Whether you identify as str8, bi, or gay, Ken Mack is sexy as fuck! With his blue eyes, that big, white smile, & muscular, furry chest… #GRRRWOOF!
Admittedly, this is first shoot with Ken is my favorite because his being industry vet & having appeared in video with some of the hottest guys in the industry at that time, my hands were able to work their magic & keep Ken on the edge, curl his toes, & grit his teeth.
In the ten years post his porn retirement, Ken moved away from the Valley of the Sun & married a Navy guy. Today at 52 years of age, I'm happy to report that with a silvered five o'clock shadow, a smattering of grey at the temples, & still those blue eyes behind rimless specs, Ken's looking as sexy daddy as ever!
And here's what I had to say about Ken "Daddy" Mack back in January 2007:
When Ken Mack emailed me with a proposal for us to work together, I was more than a little surprised (pleasantly, of course). I mean here was one of the most prolific models from amateur and professional porn wanting to do some videos for CAUSA!
Well, this particular video wasn't planned. It has been a week of flakey 18 – 21 year olds who schedule to meet and then no-show. So, last minute I emailed Ken and told him that after a quick review of all of his available content, I realized that he'd never done a shoot where the focus of the video was entirely on him and his pleasure — and was he… er… UP for it? 😛
I had another pleasant surprise when Ken's immediate response was, "Sure. Whatever you want."
Dear gawd… What a shoot it turned out to be!
Since most gay men have a much different context when it comes to male sexual interaction, having me give them an erotic massage usually isn't very… uhm… inspiring to them — if you get my drift. It tends to take much longer for gay men to get off when on the CAUSA massage table — and historically, I've had to pull out the TV & VCR to play some Bel Ami or Kristen Bjorn for inspiration.
Surprisingly, not so for Ken. We got going on the massage table, and once he was face up and the rubbing & tugging began, Ken found out what all of my straight guys who have taken a spin on the ol' CAUSA massage table have known for quite some time… I can do things with my hands that make a blowjob pale in comparison, and I do know how to sexually stimulate & manipulate a man into damn-near a grand mal seizure! LOL!
Ken Mack was no exception, so enjoy his debut on ClubAmateurUSA. Oh, and look for the main reason that Ken & I are working together to appear on the site in a few weeks… "A N T I P A T I O N – He's making me wait…"
Enjoy!
CB ~ Casey Black ~ Messing. With. TexAZ. ©
Originally published: Saturday, February 22, 2020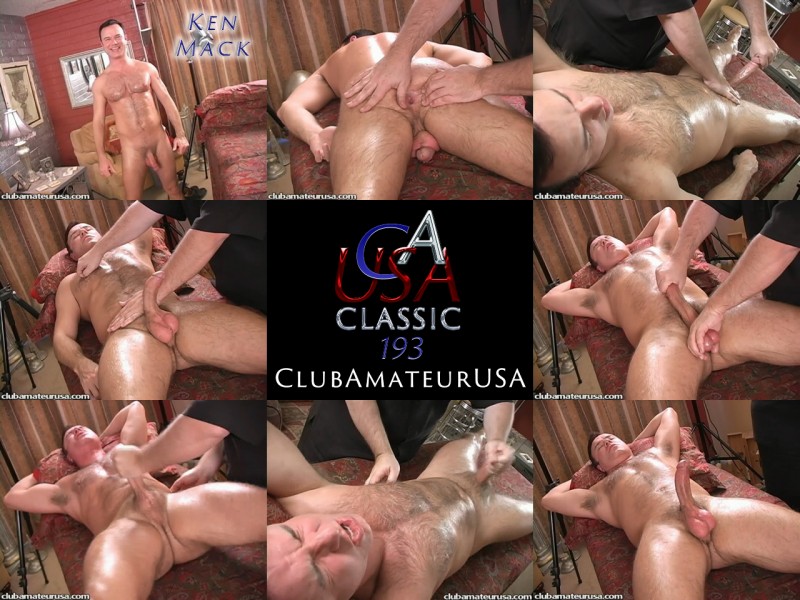 #clubamateurusa #causa #model4causa #caseyblack #rubntug #gaymassage #eroticmassage #sexploreyourcuriosity