Classic CAUSA 197 Tomas

When prepping these Classics, I tend to go down the proverbial rabbit hole researching "where are they now." Although Tomas is no longer with us, today's rabbit hole provided me some new information since the last time I ventured down it.
For instance, sometime after his last shoot for ClubAmateurUSA, Tomas went to school to get his LMT. That led me to wonder if his sexperiences on CAUSA massage table gave him some direction in that regard. Also, I learned that he married a LMT. Things that make you go, "hhhhmmmm…"
Regarding this particular shoot, a couple of observations that popped into my head. Although Tomas was one of the most quiet participants, he had a few tells that gave him away. Firstly, he'd stare directly at his junk when it was starting to feel really good. Secondly, he'd breathe in deep & hold his breath for a noticeable period of time. And thirdly, Tomas' nostrils would begin flaring when the pleasure became intense.
Keep an eye out for those moments, and here's what I had to say back in February 2007, 13 years ago:
WOW! Ya never know from whom you may receive an out-of-the-blue email. Over the last almost three years, I've had many requests to bring back Tomas. Unfortunately, he's been back & forth between Arizona & California, so I wasn't able to make contact.
Needless-to-say, after his email came in wanting to know if I would like to do another video with him, Tomas was in my home and on the CAUSA massage table within two hours. 😛
Tomas is as cute as ever with his smooth bod (a little more tatted that previously) and his scrumptious uncut cock that I just love to play with.
Apparently from Tomas' moans & whimpers and his being on the verge of orgasm throughout much of this video, he was glad to be back!
Enjoy!
CB ~ Casey Black ~ Messing. With. TexAZ. ©
Originally published: Friday, January 31, 2020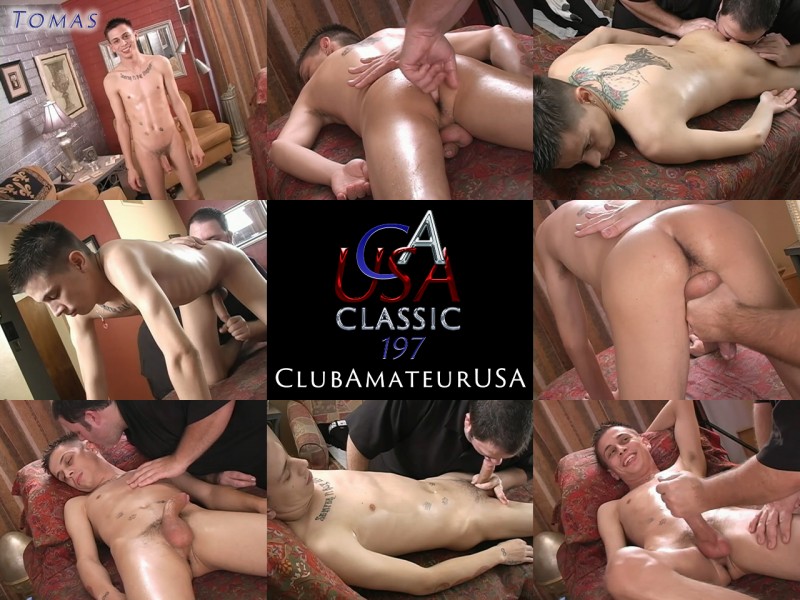 #clubamateurusa #causa #model4causa #caseyblack #rubntug #gaymassage #eroticmassage #sexploreyourcuriosity