5th Annual Black Friday Special

For whatever reason I no longer recall, Lenny turned out to be a "one & done." Today, I would love to know to where his pendulum swings from straight to bi to gay. Alas, he's another who's birth-name is entirely too common for me to track him down via social media.
Going all the way back to January 2007, here's what I had to say, originally, about Lenny:
Tall… Lanky… and HUNG! When Lenny responded to my ad on CraigsList, my mouth hit the floor when I opened one the images that he forwarded and saw the whopper of a cock hanging between his legs! Anyone who knows me well, knows that I have a veeeery special affinity for skinny, well-endowed, African American guys.
So, there was no doubt in my mind that I wanted to capture Lenny on video. To top it all off, he is absolutely curious to explore his sexuality, and as you'll soon see, I gave him one of the most mind-blowing orgasms of his 21 years. He couldn't stop talking about it even after the cameras stopped rolling and he'd finished showering.
So, if you like 'em hung, horny, and looking to sexplore, Lenny's your guy.
Enjoy!
CB ~ Casey Black ~ Messing. With. TexAZ. ©
Originally published: Friday, November 29, 2019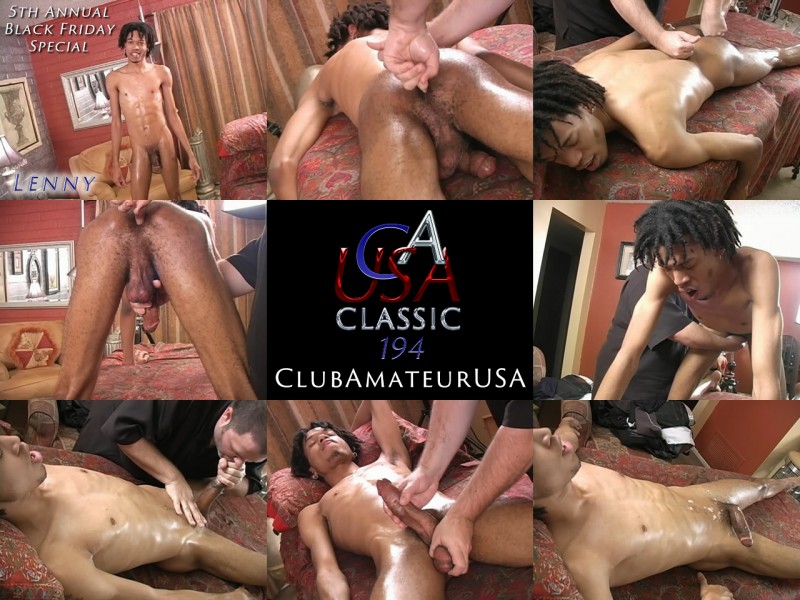 #clubamateurusa #causa #model4causa #caseyblack #rubntug #gaymassage #eroticmassage #sexploreyourcuriosity