Classic CAUSA 165 Xander

Still one of my favorite CAUSA guys. Would love to know what Xander is up to, today, at 43.
Over the last four years since I entered into the smut peddling business, I've had the pleasure of playing with a bunch of the hottest guys around from sea to shining sea. Xander is one of those guys. With his beautifully-toned swimmer's build, great smile & eyes (that most are aware I am a true sucker for), and a set of some big ol' low hangers accompanied by a rather long & thick cock, Xander definitely has it going on. To complete the overall package, he's got a sweet, genuine demeanor to him.
This particular video shoot definitely pushes Xander further along his road to recovery from being born & reared a Southern Baptist.
And speaking of reared… Judging from the moans & gasps, Xander thoroughly enjoyed the fucking he got from the rather thick, studded vibrator that has been added to my toy box, and not just one, but a two-finger wide prostate massage that sent him into the stratosphere.
I know that I'm doing my job right when the involuntary body spasms continue one after the other and pre-orgasm shivering & quivering goes on uncontrollably for about 45 seconds prior to ejaculation.
All of that got me a big ol' hug from Xander after the shoot. As a dear friend of mine would say, "all were had by a good time."
Enjoy!
CB ~ Casey Black ~ Messing. With. TexAZ. ©
Originally published: November 15, 2019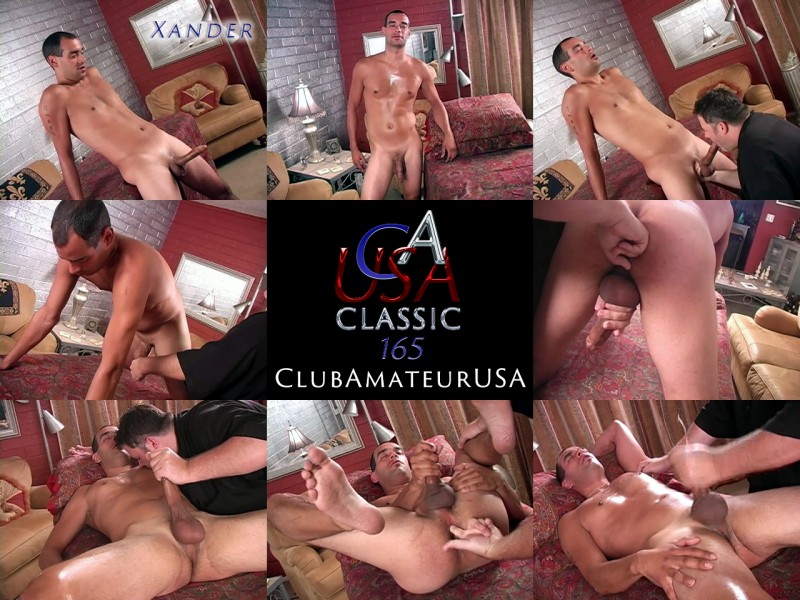 #clubamateurusa #causa #model4causa #caseyblack #rubntug #gaymassage #eroticmassage #sexploreyourcuriosity