Classic CAUSA 195 Devin

And with today's Classic Devin, so begins the countdown to ClubAmateurUSA's 16th anniversary!
Over the next eight weeks, we'll see a couple of new faces on the CAUSA massage table, and several returning favorites (one of whom I shot on Friday, and all I can say is WOW!), and in the lead-up to the actual birthday, CUMpilation 2019 will remind us all of the phenomenal cumshots we've seen over the past year.
I chose Devin to lead us off since he's always been a member favorite (and one of mine, too). This was his very first shoot for CAUSA, and I'm still hoping that I will be able to track him down for a return to the table as he ventures into his "Dirty 30s."
But in the meantime, here's what I had to say about Devin's first shoot back in February 2007:
WOW! Devin is one hot, hung, and hella sexy young man! The pictures that he sent me when he first contacted me did not do him justice. So, when he arrived at my door a couple of Saturdays back, I was definitely eager to capture him on video.
By his own admission, Devin is curious to explore his sexuality (basically the full-meal-deal of sexploration), so I'm looking forward to working with him regularly.
This rub & tug shoot is different than most of my previous work due to Devin's heightened & sustained state of arousal. About 11 minutes into the shoot, he was on the verge of ejaculating and pretty much stayed that way for the remainder of the shoot. Of course, that makes my job much more of a challenge as I try to stimulate & manipulate Devin into intense moments of sexual pleasure – without taking him past the point of no return.
So, you'll notice that this video is much more slow & sensual in tone, and the focus is on all of Devin since it didn't take too much tugging to take him over the top.
Enjoy!
CB ~ Casey Black ~ Messing. With. TexAZ. ©
Originally published: September 7, 2019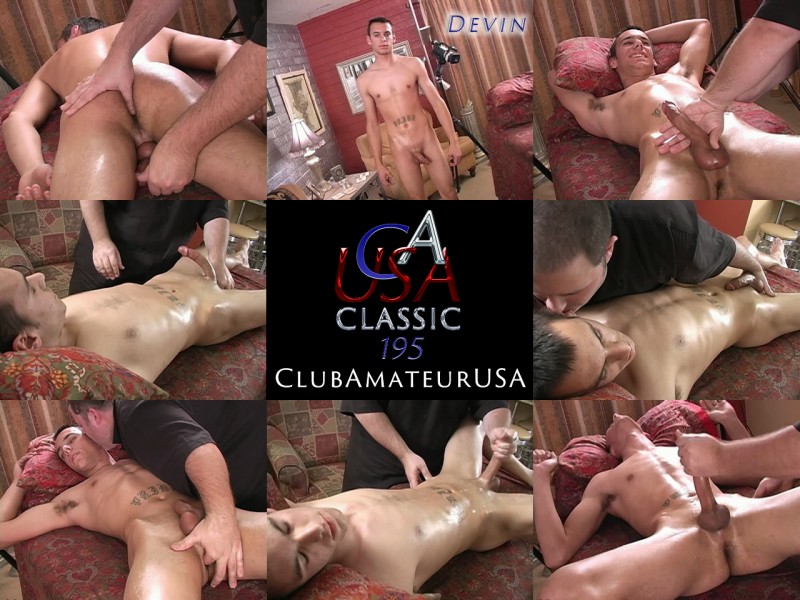 #clubamateurusa #causa #model4causa #caseyblack #rubntug #gaymassage #eroticmassage #sexploreyourcuriosity