Classic CAUSA 183 Noah

Pretty, ripped, & hung… and as nervous as the proverbial whore in church.
Today, Noah is 37, and based on recent photos on his social media, he still looks exactly the same as he did at 24. Modern day Dorian Gray?
Back in November 2006, here's what I had to say:
By his own admission, Noah was as nervous as a whore in church during this video shoot. For one, he's never done anything like this before, and for two, although he has thought about it on occassion, this former military guy had never before had another man touch him in a sexual manner.
I first saw Noah on my favorite sex & swingers site several months back. As soon as I did, I reached out to see if he had any interest. We began chatting via Messenger, and that's when Noah expressed that he might be interested but was very nervous about the whole thing.
I tried to get Noah to make the trip to Phoenix but was unsuccessful. So, when I finalized my plans to travel South, I made contact with him again, and he jumped at the chance.
Between the chiseled features & big blue eyes that take your breath away, a body of death that a majority of us would kill for, and being hung like an old Army mule, plainly spoken, Noah is fucking HOT & BEAUTIFUL!
Have I already mentioned his beercan thick cock of death? 😛
Although nervous and quiet, you can see from Noah's involuntary body spasms that he and his cock of death thoroughly enjoyed themselves.
I've chatted Noah up a couple of times since this shoot, and he's definitely looking forward to my return to his area of Arizona. I think I've got him talked into further exploring his sexuality. WOO of the HOO HOOs!
Enjoy!
CB ~ Casey Black ~ Messing. With. TexAZ. ©
Originally published: August 2, 2019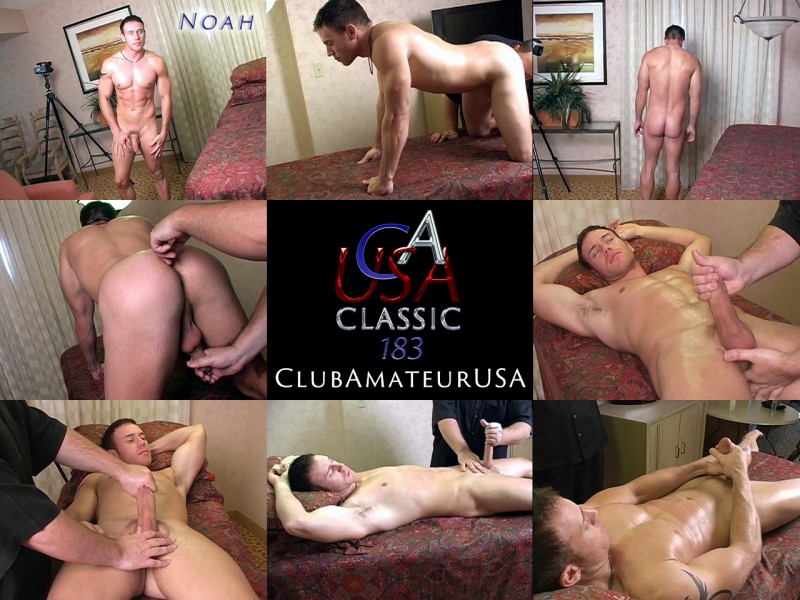 #clubamateurusa #causa #model4causa #caseyblack #rubntug #gaymassage #eroticmassage #sexploreyourcuriosity