Classic CAUSA 156 Austin

Today, Austin is 32 years old & a dad to a toddler & infant who are, based on a social media profile pic, absolutely adorable. Other than that, Austin has his social media locked down like a… anyhoo…
Back in the day, 13 years ago, here's what I had to say about this sexy, furry cub's second & final shoot for CAUSA:
When Austin emailed me on my favorite sex & swingers site to say that he was ready to make another video, I was definitely ready for "Round Two."
There's just something about Austin that makes me moist and wanting to make him squeal like a pig. BAH HA HA!
Maybe it's his rather reserved demeanor that causes my desire to bring out his inner beast. Maybe it's his good-ol'-boy-from-Texas attitude that I have a special affinity toward (after all, I did spend 21 years of my life in that State). Maybe it's his stocky, furry build & thick, curved cock that brings out my inner ravisher (if that's a word). Or maybe it's D) all of the above.
Whatever it is, I gave it my all to Austin, and I just love it when something feels good to him, he grits his teeth & snarls. And of course, play with that girthy member just right, his involuntary body spasms will cause you to have involluntary leakage. lol…
Have I said enough my favorite cub, Austin, to entice you to watch his "Round Two" video?
Enjoy!
CB ~ Casey Black ~ Messing. With. TexAZ. ©
Originally published: June 27, 2019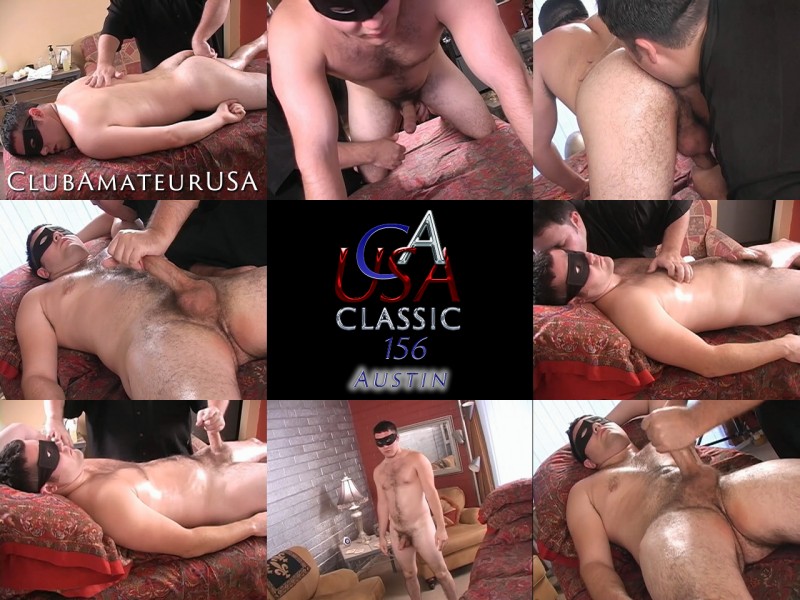 #clubamateurusa #causa #model4causa #caseyblack #rubntug #gaymassage #eroticmassage #sexploreyourcuriosity