Classic CAUSA 162 – Shayne & Ridge

So, I don't know if I've shared this previously. Terrell Anthony played Rusty Shayne on "Guiding Light" back in the 80s & 90s, and with his big, blue, puppy-dog eyes, I was reminded of CAUSA's Shayne & thus, his porn name & the spelling of it. Similarly, Ridge was a character on "Bold & the Beautiful," and thus, from where Ridge's name came.
'Tis interesting, you'll soon see the shoot from the 300th guy whom I've personally filmed, and as I've previously shared, there are only three repeated names out of 300: Antonio, Paul, & Xander. Every guy is assigned a nom de porn based on a resemblance to an actor, author, character, historical figure, genealogy, etc.
Still to this day, Shayne & Ridge are two of my favorite CAUSA guys, and here's what I had to say way back in June 2006:
Well, it's been over a year in the making, and it finally happened…
The email were countless requesting that I pair Shayne with this model or that model, and I did have him scheduled in January to do the shoot with Kole. As the time drew near, Shayne freaked out, threw up, and no-showed for the video shoot (thus the surprisingly erotic matchup between Kole & Hayden).
Toward the middle of April I received an email from Shayne stating that he'd participated in his first MMF sexual encounter and was ready to do a shoot with another guy. I immediately sent an instant message to Ridge to find out if he was ready to take that step, and if so, when would he next be back in Phoenix.
We got it scheduled for the beginning of May, and another surprise, it came off as planned. WOO HOO!
Shayne was as nervous as the proverbial whore in church, and Ridge turned out to be quite the trooper. On this particular day, I got four ejaculations out of Ridge — two for his "Round Two" shoot and another two in this one! DAYUM!
These guys look stellar together on video, and this turned out to be a rather hot video. Between the two of 'em, we had 16″ of fun. 😛
Enjoy!
CB ~ Casey Black ~ Messing. With. TexAZ. ©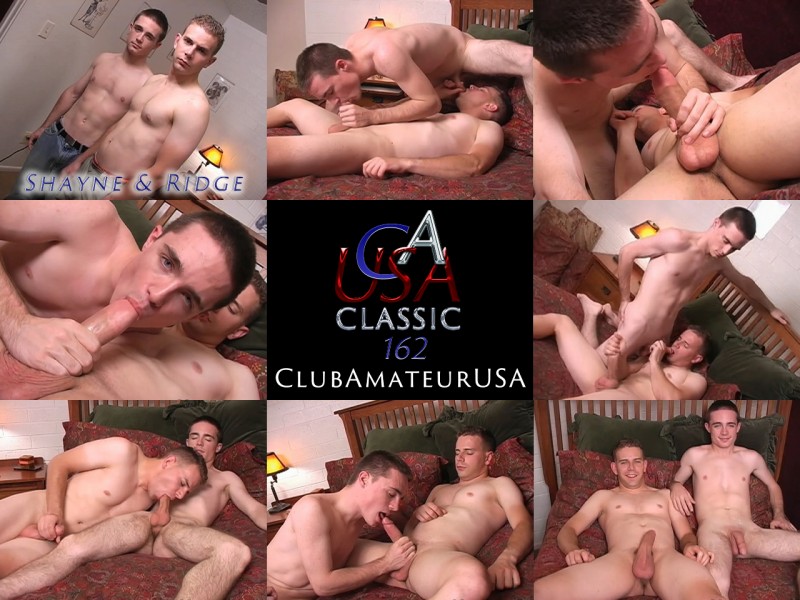 #clubamateurusa #causa #model4causa #caseyblack #rubntug #gaymassage #eroticmassage #sexploreyourcuriosity