Classic CAUSA 160 Jaxon

When Badpuppy Bill asked me earlier this week about Jaxon, I'd already identified this video with him as an upcoming Classic & decided to go ahead & run.
Today, Jaxon is 36, a doctor, & a father (who's sportin' one of the sexiest "dad bods" on the planet), and when you do the math, we met 17 years ago when Jaxon was a mere 19 years old. Dear gawd, we've been friends for almost half of his life (GULP).
From KCMO to his visits here to the Valley of the Sun and our trip out to Orlando for Gay Days where he took Parliament House by proverbial storm, Jaxon & I have, certainly, enjoyed some wonderful adventures together. I don't think the Phoenix Metropolitan Men's Chorus will ever be the same after Jaxon's appearance as "George of the Jungle" in a leopard print thong.

Jaxon truly is one of the most genuine, loving, & open str8 guys you'll ever meet, and it's been my honor to call him friend for all of these many years since the first time we met at the ASG studio in KCMO, June 2002.
Here's what I had to say about this particular shoot with Jaxon way back in May of 2006:
After four years of making videos & doing webcam shows, I was finally able to capture a first on video from Jaxon. For those of you who've followed his previous work both here and on ASG, you know that no one but Jaxon has ever gotten him off. As he says, that's usually the case when he's with women, as well.
So, when we began this shoot, I don't think either of us knew whether or not he was going to… er… get off as planned. But luckily, he was able to focus on his inner eroticism and go into his sexual zone.
Without warning, Jaxon began crunching his abs, and SPLOOSH! He blew a quite nice load all over his chest. As you'll soon see, Jaxon was as surprised as I and grinning from ear to ear with the high-pro glow.
Enjoy!
CB ~ Casey Black ~ Messing. With. TexAZ. ©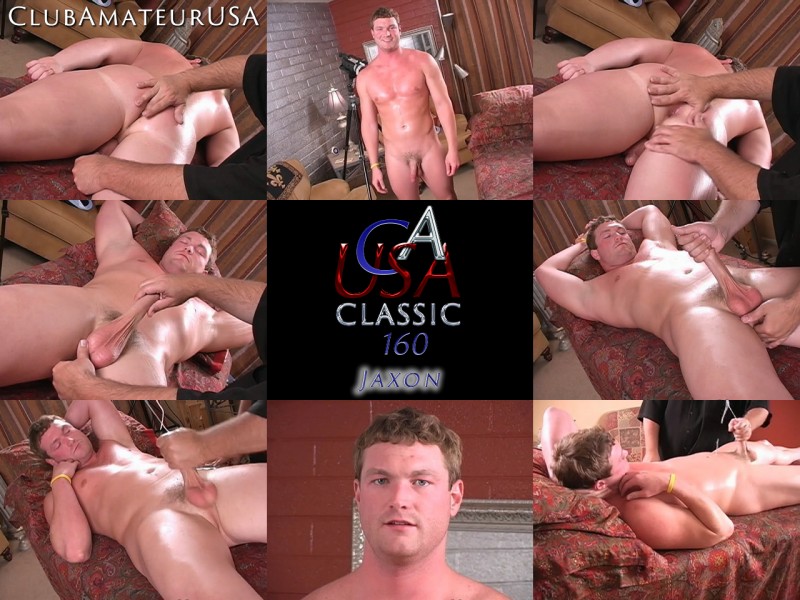 #clubamateurusa #causa #model4causa #caseyblack #rubntug #gaymassage #eroticmassage #sexploreyourcuriosity