Classic CAUSA 139 Joey

So, the only update that I have re: Joey is having seen a recent pic of him via social media (his accounts are behind privacy walls), and all I have to say, is at 40, Joey is sexy AF!
GRRRRWOOF!

With that said, here were my thoughts about this hella hottie & former military man way back in December 2005:
Joey contacted me on my favorite sex & swingers site on a weekday morning, and we were shooting this video that afternoon. A recent retiree from the US military with some time spent in Iraq, Joey has returned to civilian life and is interested in exploring his natural curiosities — as have been several of the former military guys who've contacted me over the last several months. Things that make you go, "hhhhhhhmmmmmmmmmm…" Guess we now know what "Don't ask. Don't tell." is really about. 😉
Yet, I digress…
Joey has strikingly-handsome, classic-Hollywood good looks to him. His stocky build makes him all the more sexy. And given Joey's open acceptance of his willingness to sexplore, he's a perfect participant for CAUSA.
I think all of those months sequestered with a bunch of hot, macho, sexy guys gave Joey his sexual awakening. He's now very curious and wanting to explore those curiosities.
With my awareness of that, I decided to go a little bit further with Joey than I do with most erotic massage participants. And let me tell ya… he thoroughly enjoy my finger probing him & massaging him in his virgin territory.
I always enjoy finding that magic button on a guy who has not sexperienced it before & having him on the verge of orgasm, over & over again.
I, definitely, found Joey's magic button, and his reaction was fantastic.
Enjoy!
CB ~ Casey Black ~ Messing. With. TexAZ. ©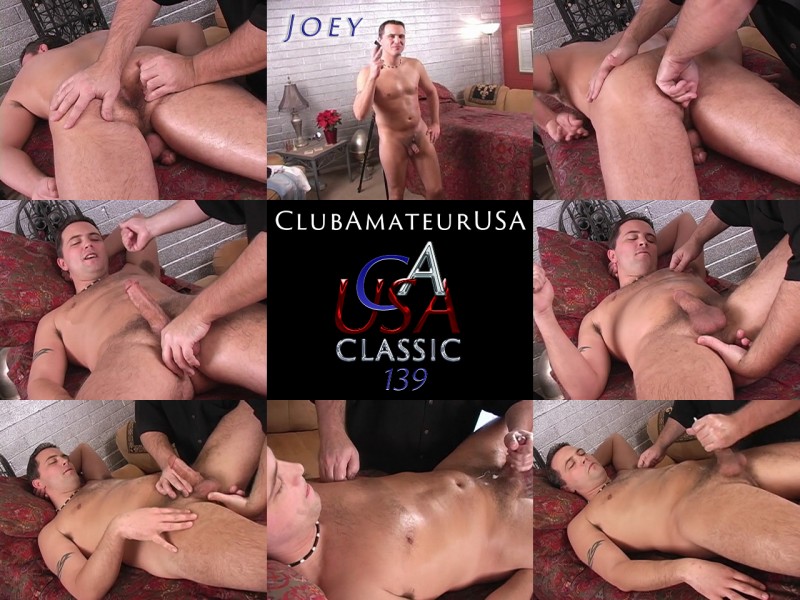 #clubamateurusa #causa #model4causa #caseyblack #rubntug #gaymassage #eroticmassage #sexploreyourcuriosity