Classic CAUSA 154 Ridge

Those of you of a certain age will remember a Hollywood actor who, in my opinion, was jaw-droppingly gorgeous: Jon-Eric Hexum. Look him up on Bing Images if you don't know / recall.
Needless to say, in my junior high years, I had the biggest crush on him. So, imagine back in 2005 when I stumbled upon Ridge's profile on my favorite sex & swingers site & saw a Jon-Eric Hexum look-alike staring back at me…
And thus, the reason why Ridge continues to be one of my favorite CAUSA guys — stunningly handsome & hung like an old army mule.

Today, Ridge is 36 years of age, now married, still military, & living all over the world. So, for this latest Classic CAUSA, it's Ridge's first shoot, and here's what I had to say about it back in April 2006:
I was a little surprised when Ridge first contacted me on my favorite sex & swingers site. Of course, I've had a recruiting profile on it since July 2003 and had viewed his profile several times over the last year.
So, I jumped at the chance to capture Ridge on video when he visited the Phoenix area last weekend. I was more than pleasantly surprised by his beautiful face (as some of you are aware, I'm an eyes & smile guy), his stellar build (check out those legs & that bubble butt!), and of course, his bigger than average cock. WOOF!
As I said to Ridge in a post-shoot email, his current online images do not do any part of him justice. lol
Oh, and another first during this shoot… Since Ridge and his girlfriend were on holiday & on their way out of town after this shoot, the g/f sat in my office during the shoot. Talk about an open & accepting relationship… 😛
Enjoy Ridge's CAUSA debut! I'm sure you'll be as ready as I am for his return to Phoenix and more many more shoots.
Enjoy!
CB ~ Casey Black ~ Messing. With. TexAZ. ©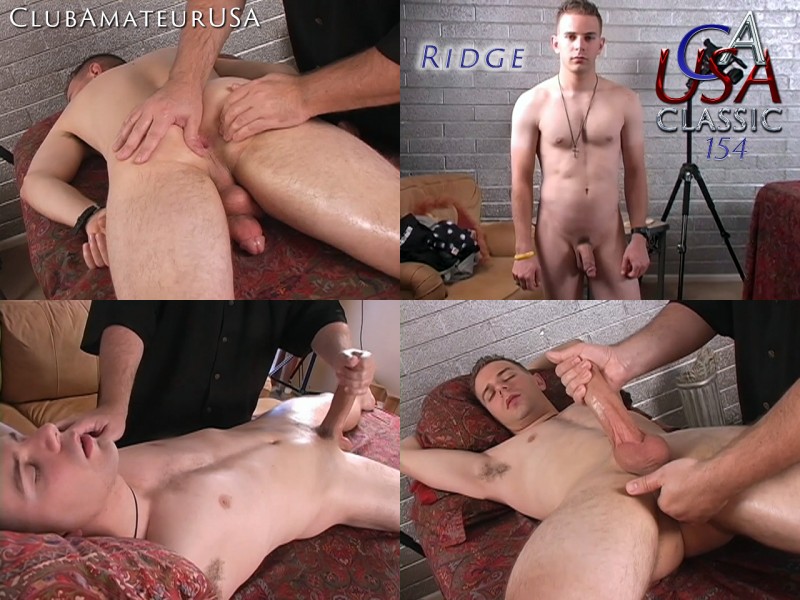 #clubamateurusa #causa #model4causa #caseyblack #rubntug #gaymassage #eroticmassage #sexploreyourcuriosity