Classic CAUSA 087 Justin

There was such a subtle sexiness to Justin. Still one of my favorite CAUSA guys from the past 15 years, and here's what I had to say about this vid back in February 2005:
Historically, I have preferred to allow three or four weeks between a model's appearances on ClubAmateurUSA.com. Since Justin was readying to leave for an extended stay overseas, I decided to go ahead and capture him on video a second time.
As you will soon see, the week that this video was shot, it was sunny and 78 degrees here in the Valley of the Sun. I was not aware until Justin's arrival that he had spent the previous three days basking in our January sun, and he was the color of a lobster. Obviously, his skin was none too happy with its current condition.
Never fear… Shortly thereafter, something that isn't too short on Justin was veeeeeeery happy…
Typically, I prefer not to engage in crass, over-the-top sexual descriptions in these stories, but I gotta tell ya… Justin's cock is probably the most difficult one I've ever sucked. The extreme curve in his appendage is apparently a permanent…uhm… feature, so unless the angle is just perfect, it's not conducive to a good blowjob. I mean… I'm not an anaconda. So, there's no unhinging my jaw, folks…
Of course, I couldn't help but run screaming from the thought of being penetrated by that curved monster! Needless-to-say, I decided to take one for the team (NO! Not that way!), and did the very best that I could. Evidently, my best was more than good enough because unexpectedly, Justin eeked out, "I'm cumming."
Not what I was planning right in that moment.
So, I broke another cardinal rule and quickly buried his cock in my mouth. Why? I have no idea… I guess because I wasn't ready for him to cum and didn't feel like we had enough oral content in the shoot. In the panic of the situation, I did what any good cocksucker would do when there are no cameras around…
Regardless of whether you see the actual cum emerging from Justin's big, beautiful, curved cock (which I absolutely prefer for video purposes), you know that he's there. Suddenly, his hand grasps my arm, the legs pull up, and the head throws back. It's a hella erotic moment! Enjoy "The Rock Lobster," Justin, in his round two on ClubAmateurUSA.com!
Enjoy!
CB ~ Casey Black ~ Messing. With. TexAZ. ©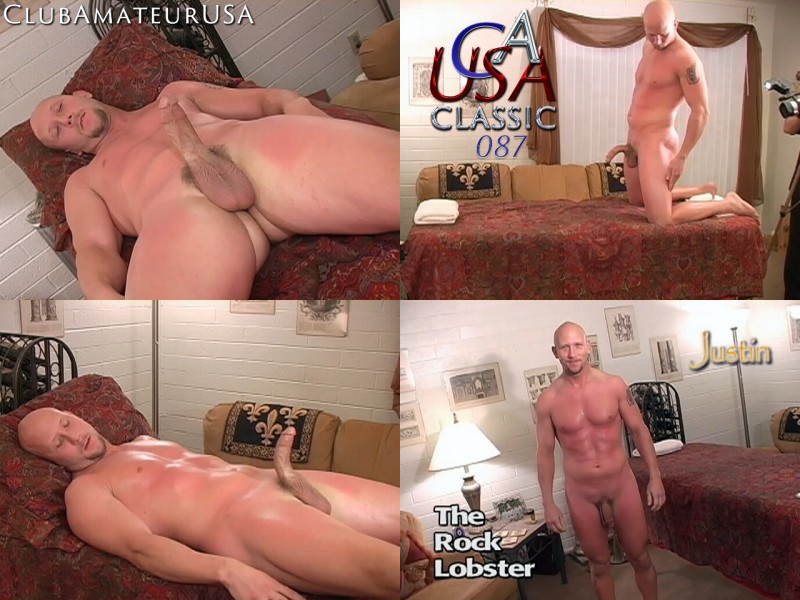 #clubamateurusa #causa #model4causa #caseyblack #rubntug #gaymassage #eroticmassage #sexploreyourcuriosity