Classic CAUSA 016 Vlad

With the release of today's Classic CAUSA, I can unequivocally declare that 15 years ago, I colluded with a Russian. No hoax; Vlad was just a curious straight guy & not a witch. 😉
And here's what I had to say about Vlad those many years ago:
Guess where we found Vlad… Yup, our favorite swingers' site. Talk about a gold mine. 😉
Vlad has been in the States for almost four years. He's definitely the shy, quiet type, but is certainly a cutie. When he came in for his preliminary interview, he was shaking like a leaf. We tried to make him as comfortable as possible, but all of this is out of Vlad's comfort zone and very new to him.
The erotic massage was Vlad's first entrée into adult, amateur video and definitely another guy touching him in such a sexual manner.
But don't fear… You'll see more of Vlad when we prop his MMF video with Boris & Natasha… 😛
Enjoy!
CB ~ Casey Black ~ Messing. With. TexAZ. ©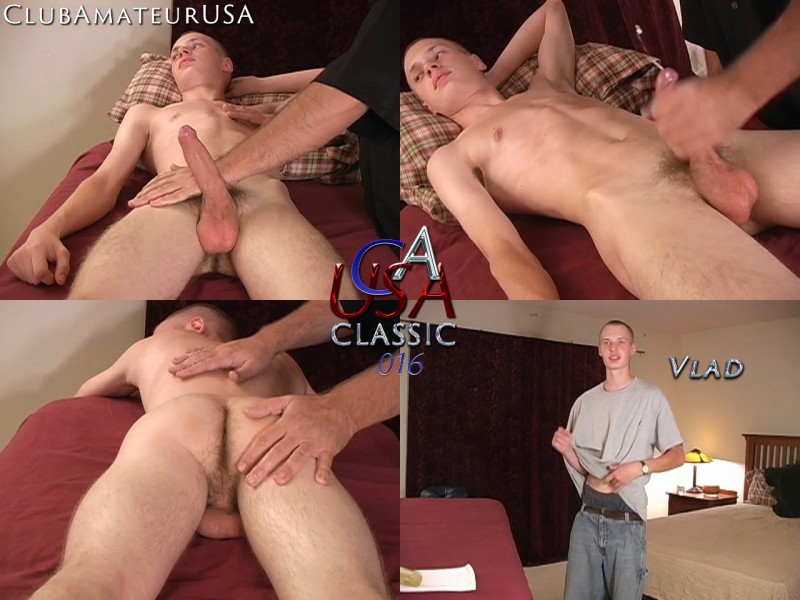 #clubamateurusa #causa #model4causa #caseyblack #rubntug #gaymassage #eroticmassage #sexploreyourcuriosity