Classic CAUSA 138 Sawyer

Oh, my own personal Tom Sawyer… 😉
Possibly a little-know or unknown factoid in terms of model names is when a guy reminds me of an actor, artist, musician, sports figure, character from literature / television show / movie, that's usually how they're assigned their nom de porn. CAUSA's Sawyer was my ideal vision of Mark Twain's "Tom Sawyer," and thus, his assigned model name. Now, you'll be trying to figure out why other guys on ClubAmateurUSA are named as they are. lol
In April, Sawyer will be turning 33, and from what I can see on his social media, it looks as though he's been traveling the world the past several years. And at 32, he looks as great as the day he shot his first video at 20 years of age.
Before revisiting this shoot, I'd forgotten about Sawyer's extremely short refractory period between orgasms. I think he & Miles could have a contest. lol
Anyhoo… Here's what I had to say about this shoot back in December 2005:
Sawyer contacted me via my favorite sex & swingers' site in March 2004 (yes, last year). We scheduled his first video shoot, and he no-showed. So, we rescheduled, and he no-showed again.
You don't have to beat me in the head with a hammer for me to take a hint… 😛
So, I was quite surprised to hear from him a couple of weeks back. Since I was very anxious to capture him on video last year, I didn't hesitate to bring him in for a shoot, ASAP.
Sawyer called me on a Tuesday evening, and we were shooting on Wednesday afternoon. Refer back to the hammer… lol…
What a shoot it turned out to be! Once I flipped Sawyer over and started the tugging, he was right at the edge of ejaculating (deja vu ;-). After several minutes of starting & stopping, I realized that Sawyer was in his extreme sexual zone, and a second orgasm was highly probable.
I asked. Sawyer said it was possible, so I brought him to his first climax. A quick pee break, and we were right back at it.
BOING! Sawyer was hard and cumming a second time within a few minutes of his first. Now, that's what I call being in the zone.
Of course, bringing guys to multiple orgasms within a short timeframe is old hat to me. As you'll see on the video, it was a bit of a surprise to Sawyer.
I think Sawyer enjoyed himself — as will you.
Enjoy!
CB ~ Casey Black ~ Messing. With. TexAZ. ©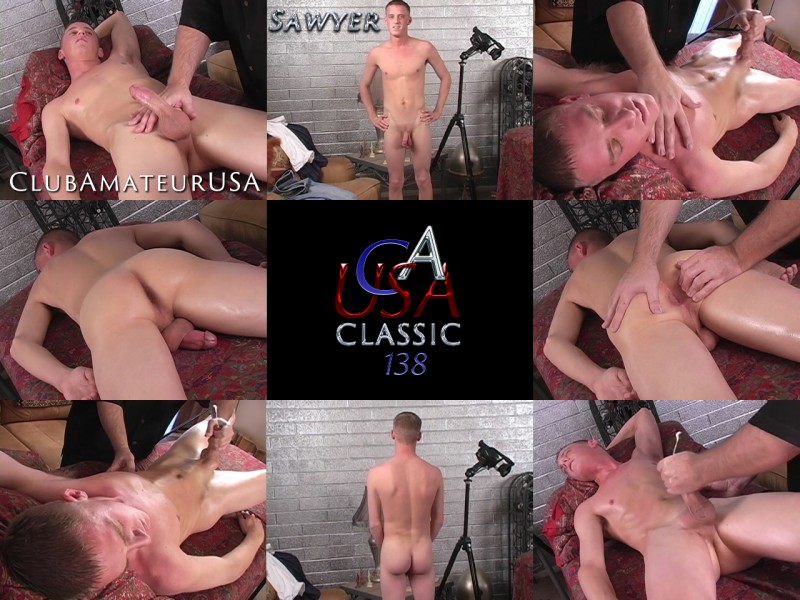 #clubamateurusa #causa #model4causa #caseyblack #rubntug #gaymassage #eroticmassage #sexploreyourcuriosity