Classic CAUSA 089 Billy

We're going back 13 years to Billy's second video when he was 18 & just beginning to sexplore. I'd forgotten that oral is Billy's trigger to instant orgasm. This is quite the position that got us there — and not one that's been seen on the CAUSA massage table very often.
Today, Billy is 31, and since he has his social media locked down, I don't know much about him & his life, these days, but here's what I had to say about this video back in January 2005:
I believe that I ended the story from Billy's first shoot referring to the fact that I felt he may be a dirty birdy in bed due to his freedom of verbal expression. lol
As you'll soon see and hear in today's video update, I *know* that Billy is a naughty boy in bed.
"Yeah, suck that cock."
"Yeah, lick my ass."
Uh…huh… Of course, given that this was Billy's first time having a guy & professional cocksucker showing him the proverbial light, I also heard many, many times…
"OH WOW!"
Hehehe…
And finally,
"That was amazing!"
Evidently, it was too amazing. Let's just say that Billy had the impossible task of staving off orgasm until told to let 'er rip. He was successful during several on-the-verge moments, but once I got his heels behind his ears, his cock in my mouth, and a finger up his ass, it took about 30 seconds for him to say, "I'm cumming!", and this time there was no going back.
I've been getting quite a bit of "Bring Billy Back!" email since his first appearance on ClubAmateurUSA. Well, he's back, and this one's a scorcher! Enjoy (as much as I did) Billy's "Round Two!"
CB ~ Casey Black ~ Messing. With. TexAZ. ©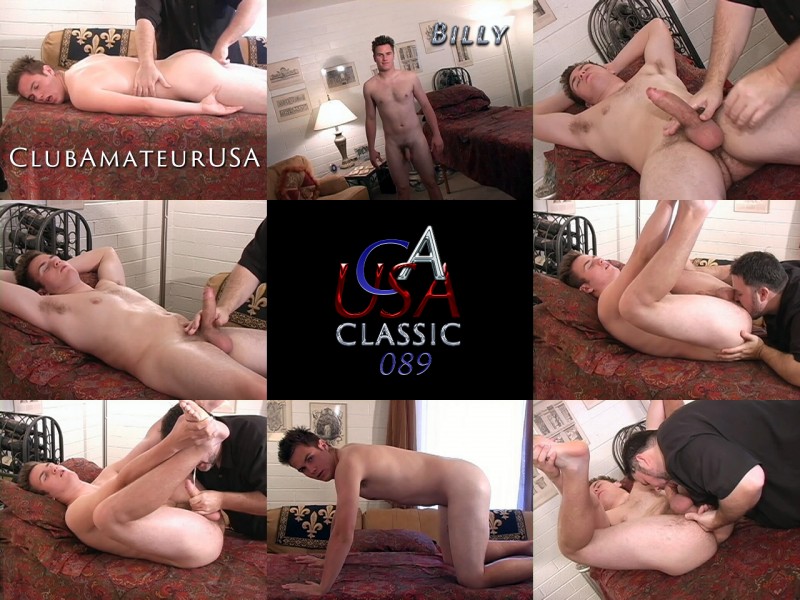 #clubamateurusa #causa #model4causa #caseyblack #rubntug #gaymassage #eroticmassage #sexploreyourcuriosity