Classic CAUSA 141 Tate

Tate's "Round Two" was originally filmed two weeks after his first shoot back in November 2005 when he wasn't even a month into being 18 (his first shoot was 12 days after he turned 18), and here we are over 12 years later. 'Tis hard to believe that Tate is now 30, and I still hear from him every once in awhile via social media. Here's what I had to say about his second shoot oh so many years ago…
Happy New Year!
Hopefully, everyone had a fab holiday season and is ready, as I am, to take on 2006.
For our first video of the year, Tate is back on the CAUSA massage table for Round Two. Dear gawd, this is one frickin' hot video!
As you may have noticed in Tate's debut video, his cock is rather sensitive and when properly played with, it tends to send him into involuntary body spasms — verging on convulsions.
Well, I decided to capitalize on that bit of foreknowledge, and I put Tate through the ringer!
Kudos to him for not blacking out from the intensity during the shoot nor passing out at the end of the shoot. 😛
As you can see in the associated images before watching the video, Tate was all over the massage table — back arched, legs extended, legs crunched, toes curled, toes stretched… moaning… gasping… damn-near squealing like a pig. LOL!
I know just from editing this vid, I was doubly moist and so horny, I was ready to bite the paint off of the side of the house.
Grab a couple of cum towels cuz this video is 46 minutes long, and I'm sure you will need several self-pleasuring sessions to make it all the way to the end.
Enjoy!
CB ~ Casey Black ~ Messing. With. TexAZ. ©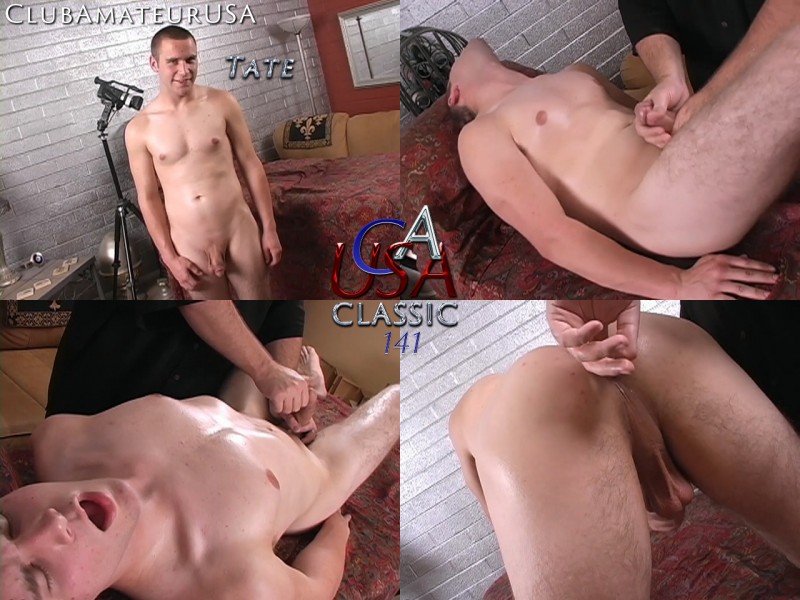 #clubamateurusa #causa #model4causa #caseyblack #rubntug #gaymassage #eroticmassage #sexploreyourcuriosity