Classic CAUSA 112 Drew

We interrupt your regularly scheduled "Santa Cums Early" to revisit CAUSA's Drew due to Santa not feeling well this week.
Originally, Jamie was to be Santa III for this week, but his work travel schedule brought about a flip-flop, so that he ran last week, and Santa II would run this week. Unfortunately, in the ten days since scheduling Santa II, he came down with a respiratory infection. In lieu of rushing to fill the slot, I decided to go ahead & run Drew since he was requested by a site member.
I'm certainly glad that that site member made this request since it wasn't until I went back into the CAUSA archives that I was reminded what a sexy cub Drew was back in the day. As a result, I went searching for him on social media, and I'm happy to report that I do believe that Drew is even sexier today at 37. WOOF!
Here's what I had to say about Drew way back in July 2005:
"Drew came in a few weeks ago and we shot a pretty hot video. I definitely got a reaction out of him with a little penetration and watch his body involuntarily convulse with each upward stroke on his cock."
Since I usually write the storyboards shortly before pushing the video live, it's interesting that what I wrote in 2005 was my key takeaway revisiting Drew's video 12 years later. The way his full torso contracts & releases with each stroke of his cock is rather awesome to witness.
So, who knows… Drew, if you're still paying attention to ClubAmateurUSA, maybe it's time for another go on the CAUSA massage table.

Enjoy!
CB ~ Casey Black ~ Messing. With. TexAZ. ©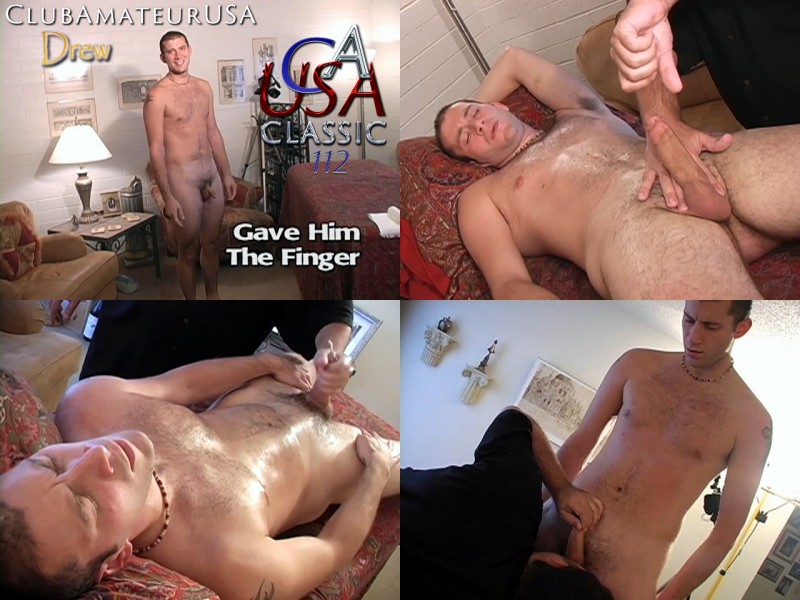 #clubamateurusa #causa #model4causa #caseyblack #rubntug #gaymassage #eroticmassage #sexploreyourcuriosity