Classic CAUSA 062 Freddie

Here we are 13 years later with Freddie who will be turning 35 next month. Today, he looks to be happily married & a joyful dad. My understanding through Liam, many years back, is that Freddie met some challenges in his mid to late 20s, and through the love & support of his family & friends, exited the other side happier & healthier.
While rewatching this video, today, for the first time since July 2004, more things struck that I originally recorded in the original storyboard. Maybe it's my own life's experiences since that time that clued me into more of what was visibly happening for Freddie during this shoot. With perma-boner & perma-grin pretty much throughout this shoot, I'll leave it to all of you to form your own opinions. In the meanwhile, here's what I had to say oh so many years ago…
I have learned over the last year during my adventures, both online and in person, with guys from our favorite sex and swingers' site, that a majority of men who self identify as str8 are curious about "The Dark Side," so to speak. Via both my professional and personal profiles on AdultFriendFinder.com, OutPersonals.com, and ALT.com, I have received email from guys all over the US who are very curious to explore their sexuality.
I am quite confident that when Freddie sent me email a month ago inquiring about his possible participation in MMF videos, he had no idea where that path would lead him — and as a result, where it would lead his good friend, Liam.
So, I honestly and truly have to give my utmost appreciation to Freddie, Liam, and all of the other guys who have not only allowed me to capture their first-time sexperiences on video but also permitted me to be the first male to provide those experiences to them. Although this is amateur porn, it is still a rather huge step that most of the guys who appear on ClubAmateurUSA.com, are taking when they choose to participate & explore.
Freddie's second video with me is one of my shining moments, personally & professionally. At the end of the day, I feel the greatest sense of personal & professional accomplishment when one of my participants not only chooses to go forward into additional shoots, but also feels comfortable enough in the environment provided to them that it also gives them a sense of "okay-ness" with their sexploration.
At the end of the day in all reality, I and most of the other like-genre sites are paying these guys a pittance of the value of what we are being granted compared to the grandiose nature of these guys' choices to explore their sexuality for all the world to see on video. I say that in regard to the guys on ClubAmateurUSA.com because for the most part, I sought them out — they did not come a calling, as it were.
Which is where we come full circle…
Freddie inquired and several weeks later I sought him out to do a massage video. At the end of that shoot I felt confident enough with his "performance," per se, to plant the seed for a second shoot. And here we are today…
Freddie came back and gave all of us something very valuable. He gave us the opportunity to see him have a first-time sexual experience. Whereas the bulk of us did our exploring at an early age in the confines of a dorm room or some other isolated locale, Freddie's sexperience is right here on video. More power to him because most of us would never choose that path…
P.S. I think I can sum it up in three words… It's fucking HOT! And is this week's video update!
Enjoy!
CB ~ Casey Black ~ Messing. With. TexAZ. ©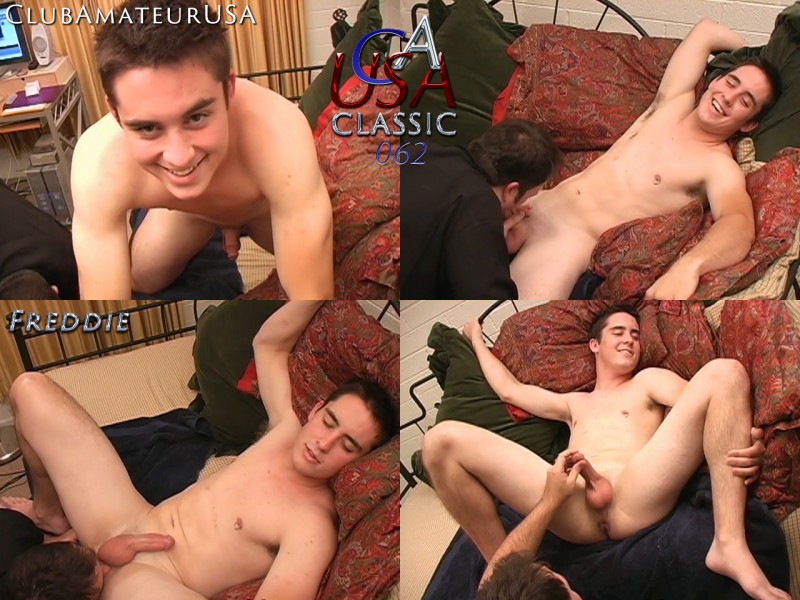 #clubamateurusa #causa #model4causa #caseyblack #rubntug #gaymassage #eroticmassage #sexploreyourcuriosity