Classic CAUSA 278 Quinn

Today, Quinn is 30 years of age, and I've not heard from him since we last filmed in April 2012. Unable to find social media accounts for him, a regular records search shows that he's still living in the Valley. Here's what I had to say in September 2008:
Over the summer, I happened to notice on my favorite sex & swingers site a new profile for a married couple. My mouth hit the floor when the male half of the couple turned out to be Quinn! What's up with all of my boys getting married?!?! LOL!
Anyhoo… Quinn reached out to me and indicated that he'd be interested in shooting another video (the wife is fully aware), so that got me to thinkin' 'bout what we could do. I think that I've previously mentioned watching Quinn's webcam and seeing him stick a rather large dildo up his bum.
With that recall, I decided to pull out one of my big vibrators that's not been seen on CAUSA in quite awhile. Quinn took it like a champ, so I had him ride it while stroking himself off to a big ol' load all over the CAUSA massage table.
Enjoy!
CB ~ Casey Black ~ Messing. With. TexAZ. ©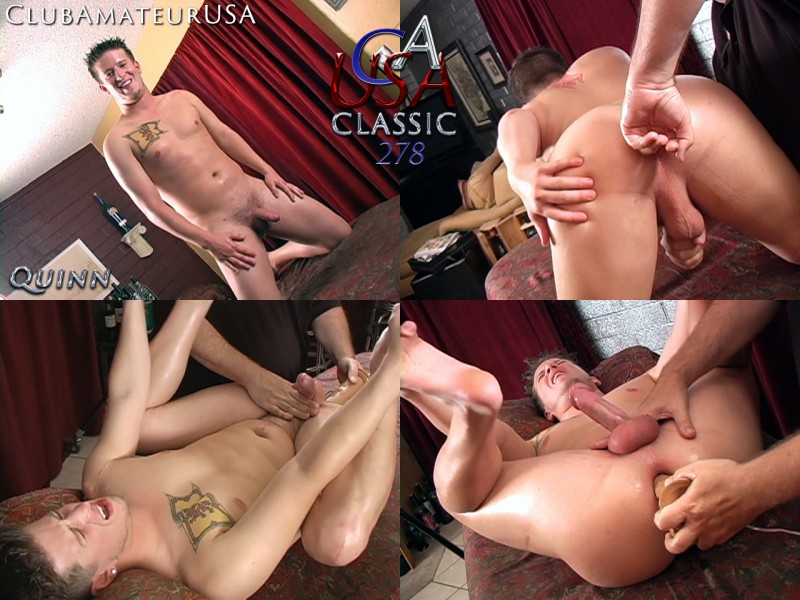 #clubamateurusa #causa #model4causa #caseyblack #rubntug #gaymassage #eroticmassage #sexploreyourcuriosity