Classic CAUSA 273 Devin Carrera

Devin Carrera | 20 | 6'2″ | 150# | 7.5″ | Brown Hair | Brown Eyes | Straight & Sexploring | Originally aired August 2008
Ten years ago, January 2007, Devin Carrera made his first appearance on ClubAmateurUSA at 18 years of age. 'Tis hard to believe that he'll turn 29 in May, and try as I might, I am unable to track down current info for him. Hopefully, Devin is doing well, and maybe, just maybe, we'll have another opportunity to slide Devin onto the CAUSA massage table as he moves into his Dirty 30s.
Here's what I had to say about his sixth & final shoot back in August 2008:
I'm on my summer sabbatical in much cooler Southwest Colorado, so I'll make this quick & dirty.
Over the past several months, I received several email requesting a toy video with Devin Carrera. Folks wanted to see him move up to thicker toy's. So, in today's video we do just that.
While Devin is still a bit too tight & a bit uncomfortable with the "ManRammer," he was able to graduate to the thicker, textured vibrator, and to hear him tell it, thought that it felt damned good.
So, I gave Devin more homework, and he's now to practice at home playing with thicker toys. That was another assignment that Devin was happy to accept!
Enjoy!
CB ~ Casey Black ~ Messing. With. TexAZ. ©
#clubamateurusa #causa #model4causa #caseyblack #rubntug #gaymassage #eroticmassage #sexploreyourcuriosity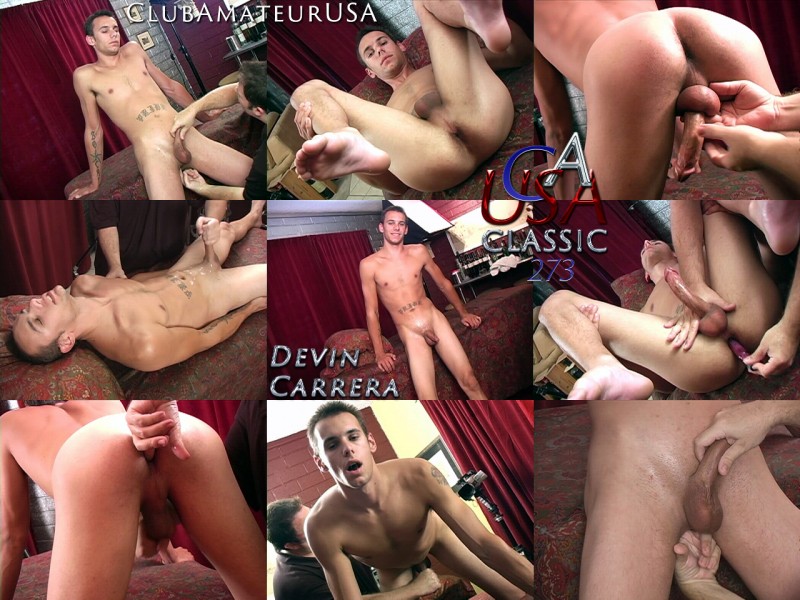 Disqus Below