Classic CAUSA 260 Michael

Michael | 20 | 6'0″ | 175# | 7.0″ | Brown Hair | Blue Eyes | Straight & Sexploring | Originally aired May 2008
Michael turns 29 in April, and within the past few months, I saw his re-appearance on our favorite sex & swingers' site. He's got the genes that bless him with still looking early 20s. 😛
I went searching for his profile, today, and was unable to locate. So, he may have disappeared back into the ether. Having revisited his first video through this process, I thought maybe a return visit was in order.

May 2008: I can always tell when a guy is enamored with his own cock. They are wont to stare at it throughout a shoot, and some get this smirk on their face that just screams, "Gawd, I love my cock!".
That's exactly what happened with Michael, as well as, he kept making eye contact with me and scanning downward. My perception was that his inquisitive look may have been, "I wonder if he's popping a chubby while he's playing with my big, hard, gorgeous cock?" 😛
And I always find it ironic when after having what was most likely the best orgasm of his life, a str8 guy says, "it was interesting."
Hhhhhmmmm… Interesting?
That makes me feel like my mother & grandmother when someone would say that dinner was "pretty good." Their put-out reply was typically, "Does that mean that it wasn't quite good; it was only pretty good?"
So, my response to Michael when he said that the sexperience was "interesting," was dayum-near, "I realize that your machismo & perceived masculinity prevent you from accepting the fact that another male just sexually stimulated you to one of the most powerful orgasms of your life and that you've not been that turned on probably since you whacked off to your first skin mag, but as evidenced by your premature ejaculation, a near-second premature ejaculation, and then your final explosive ejaculation & orgasm, I think your body & cock thought it was a helluva lot better than 'interesting' — even if your conscious heterosexual mind can't compute that fact!"
Oh, and lest we forget that Michael's eyes rolling back up into his head rivaled that of Shayne's. And I'm tellin' ya… In the middle of shooting these videos when their eyes start rolling way back, I'm just waiting for the pea soup and the devilish, "FUCK ME!"
Hhhhmmmm… Ya know… The latter half of that equation wouldn't necessarily be a bad thing… BAH HA HA!
Enjoy!
CB ~ Casey Black ~ Messing. With. TexAZ. ©
#clubamateurusa #causa #model4causa #caseyblack #rubntug #gaymassage #eroticmassage #sexploreyourcuriosity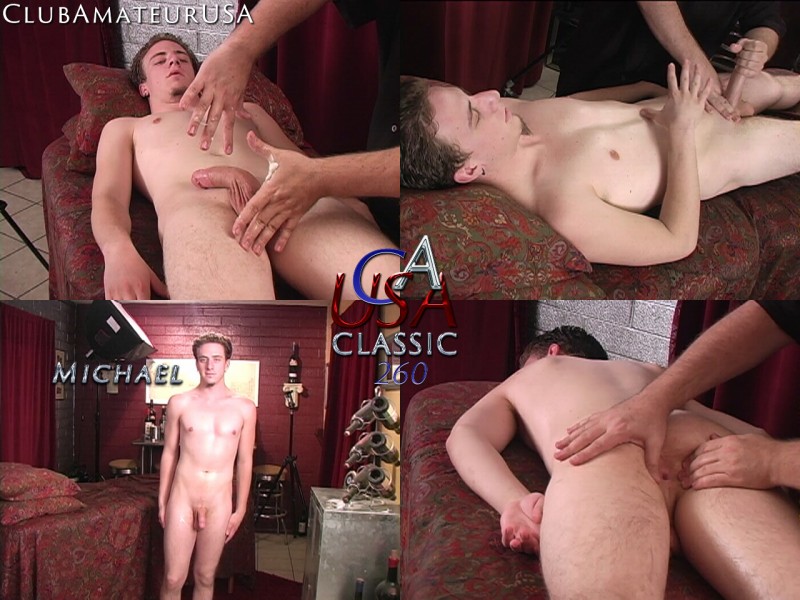 Disqus Below