Classic CAUSA 117 Casey

Casey | 30 | 5'10" | 170# | 6.5″ | Brown Hair | Brown Eyes | Straight & Sexploring | Originally aired September 2005
Casey is still in the area, and at 41 years of age, he's a salt & pepper sexy daddy! Here's what I had to say about this shoot way back in 2005:
Casey was as nervous as a whore in church during this video shoot. LOL!
I've never had a model so rattled in anticipation of a blowjob, but his response was a result of never having had another guy provide him oral and his not being exactly comfortable with the idea.
When I first broached the subject with Casey, he immediately began convincing himself that it wasn't going to work because he he's just too straight.
Of course, you and I know that a cock has no conscience. It doesn't care what gender is providing it pleasure. This is about gratification — not orientation…
But the brain can be a bit more powerful than the penis (just a bit ;-), so Casey was playing the mental game, "I'm too straight," with himself as we went into this shoot.
I was happy to play along since I was about to have this Adonis' cock in my mouth and ass in my face. Hehehe…
Eventually, Casey's penis overpowered his brain, and we had liftoff. 😀
FYI… Casey reeeeally enjoys having his balls sucked — among other things.
And at the end of this hot video, Casey had one of the most intense orgasms I've witnessed. As you'll hear me tell him, I wasn't sure whether he was cumming or having a seizure. LOL!
Enjoy Casey's first oral from another guy! He did…
CB ~ Casey Black ~ Messing. With. TexAZ. ©
#clubamateurusa #causa #model4causa #caseyblack #rubntug #gaymassage #eroticmassage #sexploreyourcuriosity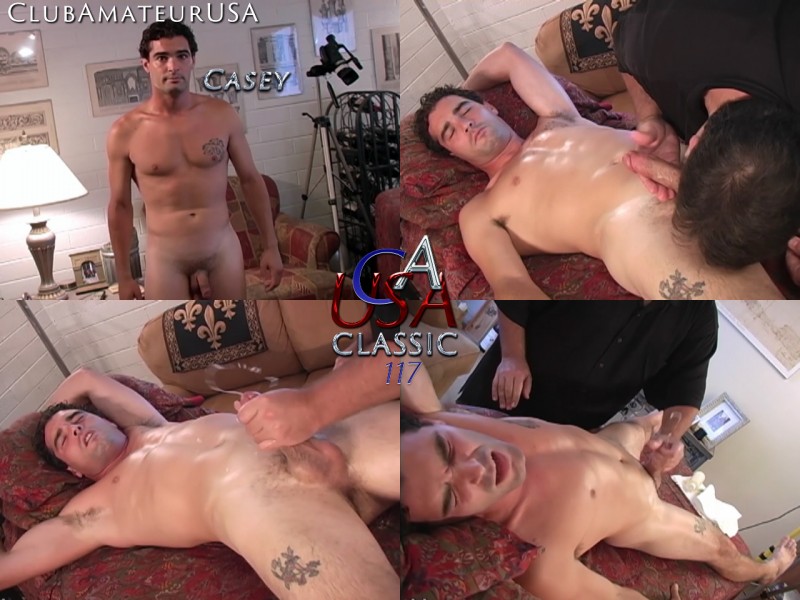 Disqus Below