Classic CAUSA 082 John~John

John~John | 32 | 5'11" | 185# | 8.0″ | Brown Hair | Brown Eyes | Straight & Sexploring | Originally aired January 2005
~~~~~~
So, here we are 10 years later…
I first met John-John way back in early Spring via my favorite sex & swingers site. He contacted me expressing interest in an erotic massage. As some of you may know, I keep in practice by rubbing & tugging the local guys — sans the digital camcorders.
After I received his email and we scheduled a session, I was looking forward to his visit because the digital images on his site profile showed a rather large appendage and very nicely built body.
What those images didn't show made my mouth drop when John-John arrived for his scheduled massage session. Let's just say that he has similar features to one of the world's former most eligible bachelors with curly hair, striking features, and a beautiful body.
So, I round the corner and head to my front door to find this brunette gawd standing there. Needless-to-say, *I* was moist before the massage even began. LOL!
Luckily, John-John enjoyed his first schpin on the table so much, that he had a few more sessions leading up to summer. Rest assured that I planted the video bug in his head immediately following his first rub & tug.
John-John fell out of contact toward the beginning of summer, and I did not hear back from him again until a couple of weeks ago…
"Been a while….. I have never came like I did when I was on your table!!! Wow!
"Wow," is right. His last time on my table, he came a second time within about ten minutes of his first orgasm. 😛
John-John is in a long-term relationship with a female, and it would also be professionally detrimental for him to appear in adult, amateur videos. So, after the positive feedback regarding Holden's anonymous video shoots, I decided to extend that offer to John-John. And in keeping with this holiday time of the year, I decided to make this our New Year's feature.
Enjoy another big-dicked, beautifully built desert hottie as John-John moans, groans, gasps, and does his best to stave off orgasm several times during his rub & tug.
Happy New Year to you all and as always, thank you for your continued loyalty to and support of ClubAmateurUSA.com. May 2005 bring you & yours many new blessings.
Enjoy!
CB ~ Casey Black ~ Messing. With. TexAZ. ©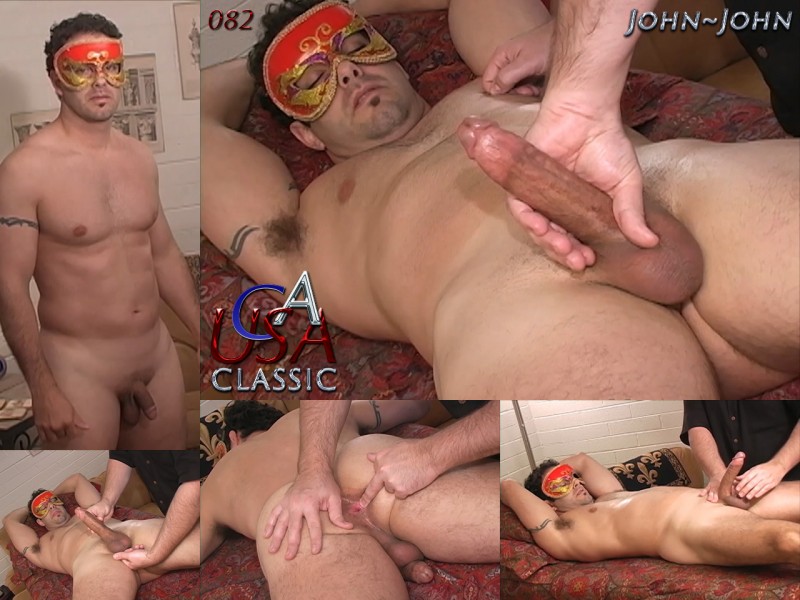 P.S. What I now know via social media is that John~John is now & permanently in the private sector — at the time of filming, I later learned, he was a public school principal. None of my principals ever looked like him! 😉