CAUSA 520 Adrian – Part 1 & 2

Adrian | 22 | 6'0″ | 160# | 8.0″ | Black Hair | Brown Eyes | Bisexual & Sexploring
~~~~~~
As this latest CAUSA update with Adrian goes live, I am on holiday with the famdayumly in Southwest Colorado. It dawned on me, Tuesday, as I was preparing five Badpuppy updates for this week & next and four ClubAmateurUSA updates for this week & next, that this is my first vacation since March 2009.
Since returning to CAUSA in August 2011, travel always consisted of hotel rooms & video shoots.
A weekend in downtown San Antonio at the Comfort Suites brought us Hood & Archer. The MCM Elegante' hotel in Abilene gave us Owen. One weekend at the MCM Elegante' in Dallas consisted of six video shoots within 24 hours & brought Xio, Korben, Griffin, Rush, Brenner, & Channing to CAUSA; the week-long visit to Scottsdale / Tempe in March 2012 for the Phoenix Forum garnered three videos shoots with Wyatt, Royce, & the return of Quinn. At the Comfort Suites in Lubbock, I filmed Shelby & Harrison. Two additional weekend Dallas trips at the historic Warwick Melrose hotel brought Colton, Levi, Gavin, & Murphy. The Hyatt Place in Hobbs, NM (of all places) gave us über BBC Leonardo. But the MCM Elegante' in Odessa saw the most action (Heath, Porter, Ethan, Isaiah, Orien, & Riel) until my move to Flaaaahrida — and that roadtrip move gave us Declan, Garrett, Micah, & Jude from the Comfort Suites in downtown Houston. Very rarely did I venture out to explore the locales — save for Sunday brunch & shopping prior to hitting the road for the drive back home & my Monday morning "day job."
What an interesting 12-year journey this thing called ClubAmateurUSA.com has been.

So, onto Adrian's return…
Originally intended to run during CAUSA's 12th anniversary month, the interjection of Ellis pushed Adrian's release to now, November. With the shoot scheduled in September, I knew that I would be further pushing Adrian's boundaries in terms of anal / prostate stimulation, and as you'll hear Adrian tell, even his stomach had an orgasm. LOL
There's definitely something that stands out for me in terms of Adrian's physical responses that I do not recall another CAUSA guy manifesting: his skin orgasms or "goose bumps." From all four camera angles, you see clear indication when Adrian's prostate is thoroughly enjoying the attention, and Adrian is definitely an excessive precummer. 😉
Needless to say, all of that prostate play led to helluva cumshot.
Enjoy!
CB ~ Casey Black ~ Messing. With. TexAZ. ©
P.S. Below the below images is the press release related to CAUSA's 12th anniversary. It's a broad strokes overview of the past 12 years that I thought some of you might enjoy reading.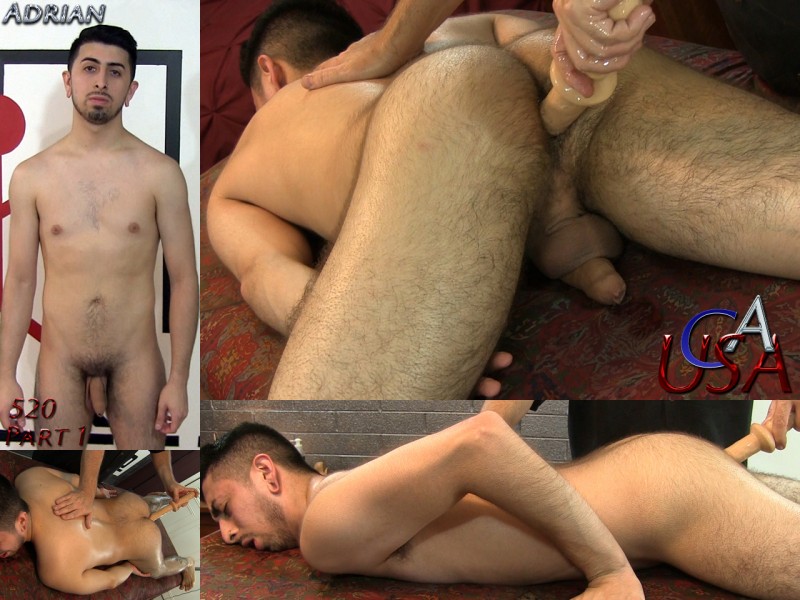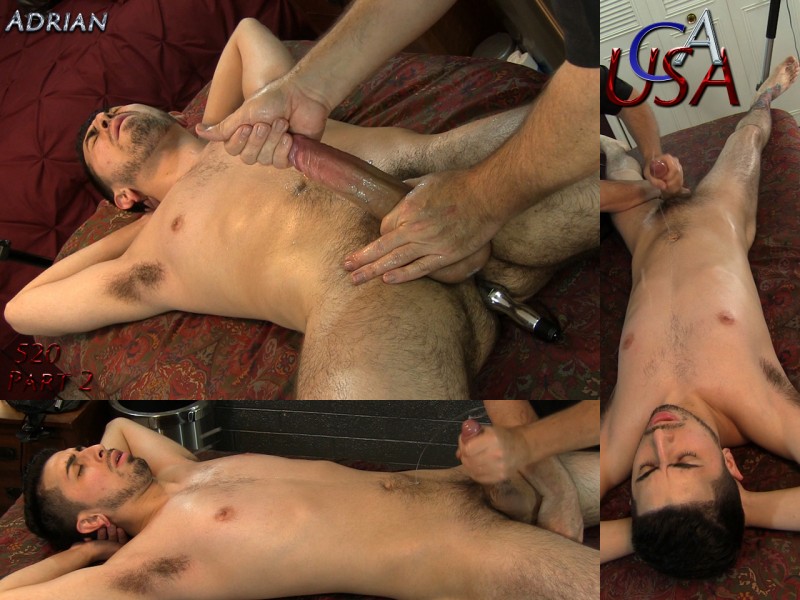 SCOTTSDALE, AZ – This month, the team at Badpuppy is celebrating the 12th anniversary of ClubAmateurUSA.com. The site, affectionately known by its acronym, "CAUSA," launched on October 2, 2003, and became a Badpuppy Sponsored Site that December. Then in December 2008, Badpuppy purchased outright the ClubAmateurUSA assets.
Said ClubAmateurUSA.com's creator, Casey Black, "It's been an interesting 12-year journey to say the least – and not one that I anticipated for my professional career. But also not one that I would trade for anything. I get to wake up every day & live my passion."
After ClubAmateurUSA's purchase by Badpuppy, Black returned to the world of non-adult content & walked away from the industry – never looking back on his beloved CAUSA. In July 2011, a surprise email from Badpuppy's then director of marketing, Lisa Turner, forever changed ClubAmateurUSA & Black's trajectory.
"I never imagined after December 2008 that I would again lead CAUSA's production. When Badpuppy contacted me to come back as ClubAmateurUSA's contracted producer, it took me a week to decide. I've always been a believer in 'you can never go back,' but one thing was pulling me back, and that was the lack of closure I felt after the Great Recession driven fire-sale."
For two years, Black shot content with amateur guys from all over the state of Texas.
"When I came back as the contracted producer for ClubAmateurUSA, I still had my 'day job' in conservative West Texas, and luckily, I was within a five-hour drive from Austin, Dallas / Ft. Worth, San Antonio, & other strategic locales in terms of college & military campuses. So, a couple of weekends a month, I was traveling to capture content, and luckily, over those two years, I built up a nice, recurring model pool of some hot, Texas straight guys."
ClubAmateurUSA's 12-year approach has been, "real, amateur straight guys sexploring their curiosity," and out of the now 230 individual men who have appeared in over 500 exclusive videos, 152 were recruited from AdultFriendFinder and 172 of them do self-identify as exclusively straight.
How has ClubAmateurUSA's Casey Black managed to capture the content that CAUSA's long-term subscribers have termed, "reality porn"?
"I got my start in adult content rather randomly when in January 2002, I traveled to Kansas City for a Members' Weekend with Doug & Co. at AmateurStraightGuys.com. As was later said, all were had by a good time, and within six months, I had returned to KCMO permanently as the GM of operations for ASG."
Producing five, live webcam shows per week for ASG, Black decided to add erotic massage to the shows' lineup. It was then that he found self-identifying, mid-western, straight guys were more comfortable with the idea of a massage with a happy ending than male:male sexual interaction that may involve reciprocal activities.
So, leading up to the ClubAmateurUSA launch when cash was tight, Black & his then business partners, Jeff & Valerie, decided to add the "rub-n-tug" to the CAUSA mix of content.
"The first shoot when I recognized that the guy on the table, Damian, had transcended his body during the erotic massage, changed the direction of ClubAmateurUSA & its content, and subsequently, there are several former CAUSA guys whose sexperience on the CAUSA massage table was so naturally, over-the-top that I still get requests for them nine, ten years later."
In April 2013, Badpuppy's founder & CEO, Bill Pinyon, brought Casey Black on board as the company's creative director & producer, and Black relocated to Cocoa, FL to work with the Badpuppy team.
"By early 2004, I'd already identified the goal that one day I wanted to work with all of the awesome folks at Badpuppy. So, picking up & moving to Florida to do so was a no-brainer. Within a month of Bill's offer, my car was full and I was roadtripping & filming my way to Cocoa."
Today, in a much more contracted industry with greater challenges, Casey Black's approach to the ClubAmateurUSA content remains steadfast.
"12 years later, I know more about the straight-male, human psyche than most of them know themselves. I learned to incorporate energy into my "rub-n-tugs" that brings the guys into a place of calm relaxation. As a result, they truly do turn control of their bodies over & allow me to introduce them to their respective authentic, sexual self."
With multiple cumshots, anal orgasms, & sustained male orgasms that contract in waves for tens of minutes, there is no other gay-massage website providing such original, authentic, HD videos.
Bill Pinyon summed it up nicely, "Casey's stewardship of the ClubAmateurUSA brand & content over the past 12 years established a site with a loyal base & following and a 1 in 125 conversion ratio. Shortly after Badpuppy brought CAUSA on as a sponsored site, I saw its potential, and 12 years later, ClubAmateurUSA continues its extraordinary performance."