Classic CAUSA 266 Gian

Gian | 5'11″ | 175# | 7.5″ | Blonde Hair | Blue Eyes | Straight & Sexploring | Originally aired June 2008
~~~~~~
Originally edited to 40 minutes & 47 seconds in June 2008, with this November 2014 re-edit, the video is now 50 minutes & 36 seconds. So, for Classic CAUSA 266 Gian, you get an additional ten minutes of footage. Here's what I had to say about Gian & this video back in June 2008:
Okay, I think that Gian is just absolutely adorable from head to toe and most of all, what's on the inside. He's got a very positive spirit & energy despite having faced a tough few months, and on the physical side, he's definitely all that. With a beautifully-toned body, enveloping smile & eyes, and the perfect cock, this boy is definitely marrying material. 😛
If he were only playing on my team…
From the moment he walked in the door (several minutes early) to the time I dropped him off at the airport to catch his shuttle back to his hometown, we clicked. The conversation flowed quite comfortably, and I saw a deeply genuine, grounded person who is very comfortable in his skin. It was so refreshing.
Of course, having seen him in pix and on his webcam on my favorite sex & swingers site, I already knew his physical condition and what he's packing. Interestingly, this naturally-smooth, Northern Italian boy with blonde hair & blue eyes has the perfectly-sized & perfectly proportioned cock. The coloring is good. The vascular structure is good. In fact, I've not been so in lust with a singular appendage since Liam shot a couple of videos a few years back. Liam's too was perfect in size, shape, color, and veinage.
I guess give me those fair-skinned, fair-eyed, perfectly-sized Irish & Italian men, any ol' day!
Now, the other thing about Gian is the fact that he gets totally into his sexual zone during this shoot and caused me consternation because he dayum-near prematurely ejaculated several times throughout filming. Luckily, ol' Quickdraw McGraw here knew to pinch it off and pray to the Baybee Geezus that we didn't have an accidental spillage. Guess I was doing everything right for Gian…
And he'll definitely do everything right for you! Enjoy!
CB ~ Casey Black ~ Messing. With. TexAZ. ©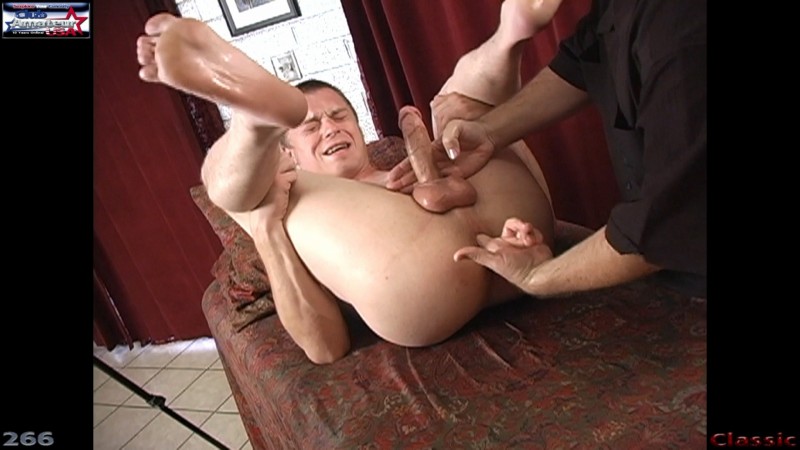 Date of production: 06/26/2008. Model's date of birth: 10/14/1982. Age at time of production: 25.