Classic CAUSA 78 Avery

Avery | 28 | 6'0″ | 178# | 8.5″ | Blonde Hair | Blue-Green Eyes | Straight & Sexploring
~~~~~~
Back in early Spring I was contacted on my favorite sex & swingers site by Avery. He expressed his interest in participating in videos, and we scheduled a preliminary interview. From what I saw in his digital images and my being aware that Avery is a fitness trainer by trade, I was happy to have the opportunity to capture him on film. Well, so I thought…
Avery never followed through with the preliminary interview. Something inevitably "came up." So, when I received email from him last week, I was surprised to hear from him.
I have emailed you a few times in the past and we have tried to set something up but my schedule has been a problem. I would like to try one more time to set something up either just an interview or I think you mentioned something about a solo video or massage video. I know I have bailed on you a few times in the past because of my schedule and I admit I have had second thoughts.
This time around, I wasted no time bringing Avery in and boy howdy, am I glad that I did! As I said to him after the cameras stopped rolling, "you didn't tell me that you have such a long appendage." lol
Avery is a strikingly handsome guy with a phenomenal body and scrumdillyumptious cock. He marked on his model application that he's "straight & open-minded." Given the sexual activities that he checked off that he would participate in, Avery is okay being man-handled — just not comfortable man-handling back.
Which is fine by me… I would be perfectly okay man-handling him till Christmas 2010 and wanted to during this video shoot. When you got a six pack in one hand and nine inches in the other, somehow time stands still. HA!
At over 62 minutes in length, this is a long video to match Avery's long cock. I decided to edit the two camera angles back to back instead of fading in and out of the angles and leaving one part on the proverbial cutting room floor. So, some of the scenes repeat at different angles because with a body and a cock like Avery's, I figured that you would want to savor every moment as I did. And I can guaran-dayum-tee you that we're not baking brownies or doing some other non-sense. This is 60 minutes of Avery moaning and groaning and twitching and thrusting…
I brought Avery to the edge of orgasm three separate times during the shoot before finally allowing him to ejaculate. Something tells me that you'll most likely have much the same experience.
Enjoy!
CB ~ Casey Black ~ Messing. With. TexAZ. (c)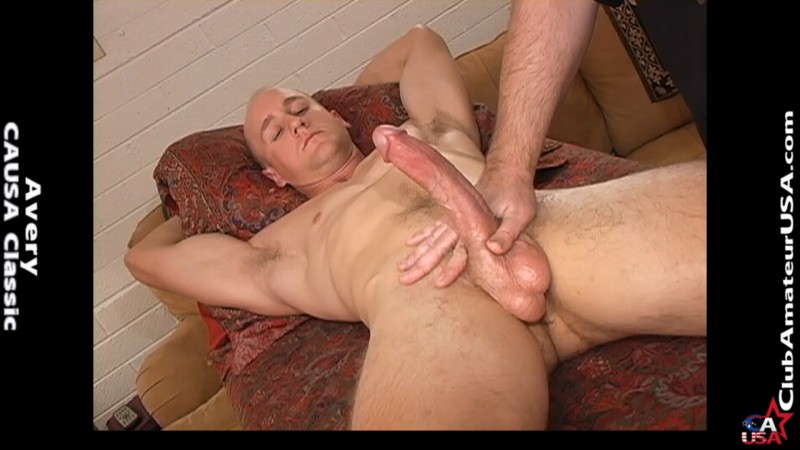 P.S. Because for the CAUSA Classics I'm using 5 – 10 year old mini-DV tapes, there may be some distortions / pixelation in the re-rendered hi-def versions. Sometimes that's inevitable when attempting to bring old technology current. CB